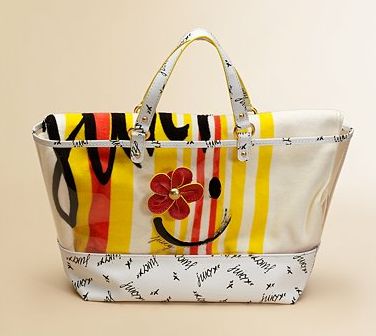 Whether your girl (who is, no doubt, growing up too fast either way!) is still a rambunctious beachcomber or she's already on her way to becoming a sun-and-sand lounger, she will appreciate the instant sense of independence that comes with her own towel and tote.
Juicy Couture's two-in-one set is still perfectly youthful, what with a painterly smiley-face that winks at you with a big bloom, but there's nothing babyish about her having a chance to carry her own gear and spread out her own beach towel. Bright, citrus-y stripes are super-cheery, so even if the sun hides behind the clouds on your day by the seaside, she'll still be soaking up some (harmless) rays.
At Saks Fifth Avenue for $89.50 (from $128).