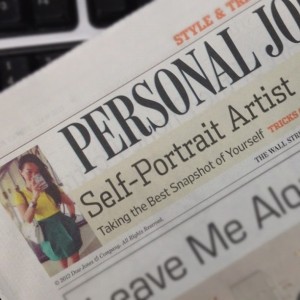 How to Take a Great 'Selfie' With Your Smartphone– From the Wall Street Journal
Not since the days of Picasso has self-portraiture been so prevalent. Smartphones' high-quality built-in cameras and easy access to picture-enhancing apps are making "selfies" a ubiquitous form of self-expression among social-media users.
For a flattering full-length shot, Tina Craig pushes one shoulder forward and leans slightly toward the mirror.
Tina Craig takes and posts a lot of smartphone self-portraits. Ms. Craig, of Dallas, is the "Bag Snob," a well-known accessories blogger who has leveraged her large social-media presence (nearly 60,000 followers on Twitter) into a career as an accessories and clothing designer. Ms. Craig has taken hundreds of practice photos of herself from different angles and has pored over magazines to study the poses.
For most people, the most useful self-portrait is the headshot, which can be used as a profile picture for social-media sites like Facebook, LinkedIn, or Twitter. When Ms. Craig takes a close-up, she points the lens directly at her face, rather than using a mirror. (Many devices, including newer versions of the iPhone, have lenses on both sides of the phone so you can take your own picture while looking at the image on the phone's screen.)
For the headshot, Ms. Craig says lighting is important: She stands in front of a window to capture the natural light when possible or seeks a soft but potent artificial source. She angles the camera to capture her face slightly from the left, which she believes is her good side, and lets her face and hair fill the screen. Smile at the camera, she says, even if you feel silly. "As it is, you're taking a photo of yourself, and that's kind of funny," she adds.
Frequently, Ms. Craig takes a full-length photo of herself to show how she has put together an outfit. Then she posts it on Instagram, Twitter or Sina Weibo, a social network in China. "This is a way to show my personal style, and then readers get to know me," she says.
She usually takes such shots in front of a full-length mirror. Hold the phone with one hand—your fingers cupped as though holding a bottle—with the lens and the back of your hand facing the mirror. The camera will likely obscure part or most of your face. "This shot is all about the outfit," Ms Craig says.
To appear slender, she says, cock your hip—on the side where you're holding the camera—and jut the other shoulder forward. Your free arm can dangle against your body—unless you are wearing a sleeveless shirt, in which case the hand should be placed on the hip.
The chest should lean forward. The legs should be crossed at the ankle. And no matter what you plan to wear when you leave the house, wear heels for the photo op. "This all creates the look of a long line," Ms. Craig says, adding, "I have read a lot of interviews with supermodels of the 1980s and 1990s."
She recommends taking all your full-body shots in the same clutter-free place. It becomes like a set of television show, where viewers recognize the backdrop. Ms. Craig mostly takes these pictures in the front hall of her home, with her winding staircase behind her.
Ms. Craig has a rule for taking photos of her shoes—another occupational necessity. She aims the camera straight down, with the edge of the frame hitting the area between her hips and her knees (closer to the hip). "It makes you look like you have mile-long legs," she says.
After the photo is taken, it can be enhanced before it is posted. Instagram allows users to choose embellishments that can make a photo appear vintage, for instance, or better-lit. Apps like Camera+ help users crop photos, add borders and change the lighting before posting their selfies to social media.
Knowing how to take a good smartphone self-portrait has been an important professional skill for Ms. Craig. Last year, she took a selfie when she was wearing a pair of DL1961 jeans and posted it to various platforms. The company noted a surge in sales and contacted her about collaborating. The DL x Bag Snob line of jeans will be in stores like Bloomingdale's this summer.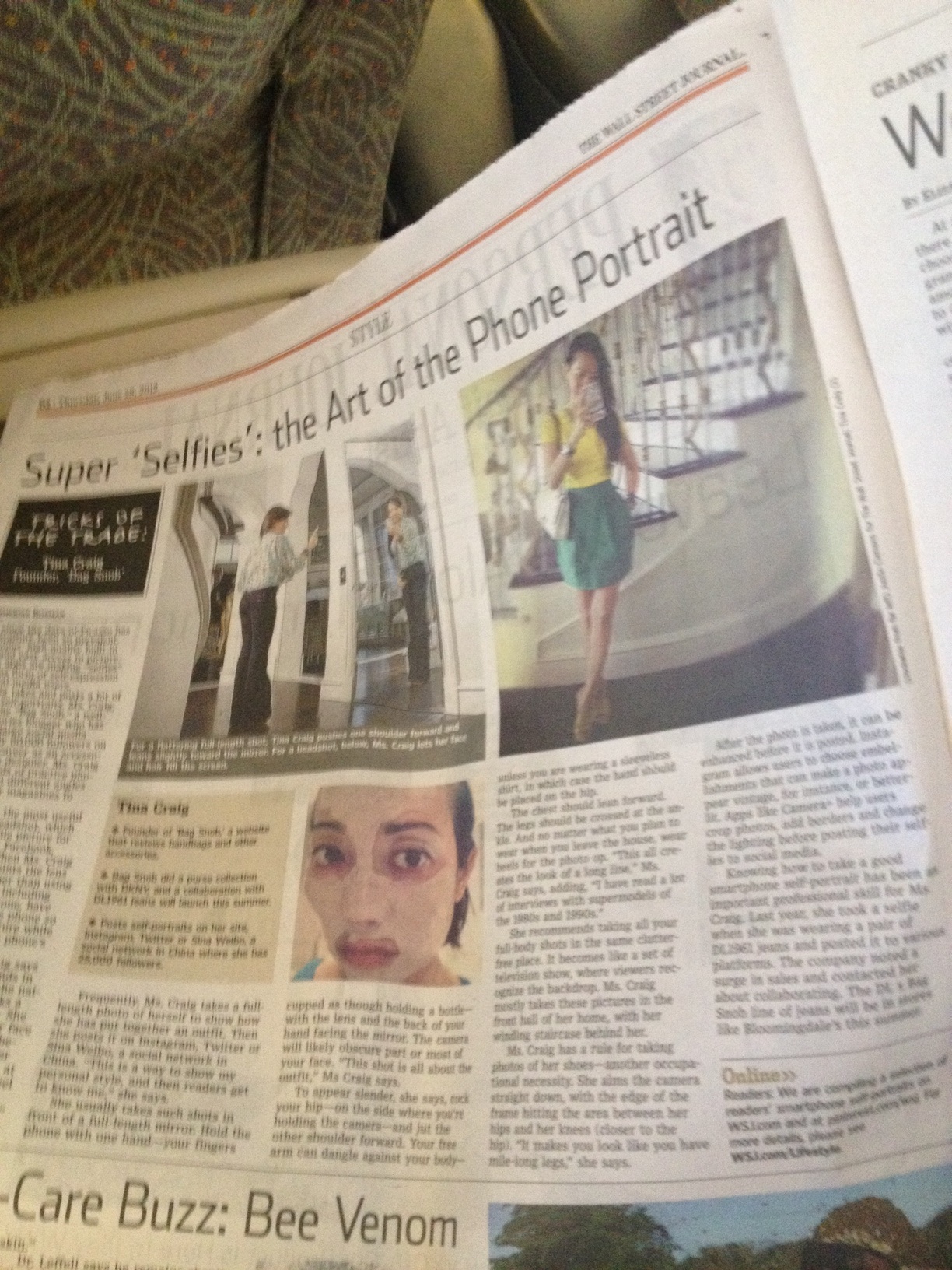 Image Credit: Wall Street Journal.