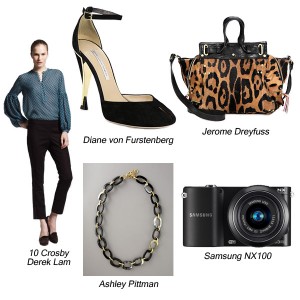 Back To School Shopping With American Express Membership Rewards At TotSnob.
The Buzzfeed reveals behind the scenes of Lady Gaga's Vogue cover shoot. I couldn't tell that was the same dress let alone the same girl.
Simply put, Bottega Veneta has a sense of innovation and gumption that few luxury brands possess. The Intrecciomirage Tote Revolution waxes poetic. At BagSnob.
Whether you were subjected to a uniform of pleated skirts or not, fall and plaid will always go hand in hand. Check out the Top 5 Not-So Preppy Plaids at ShoeSnob.
Go wild, but also go wearable with JewelSnob's Top 5 New Neons.
Who What Wear feeds my hat obsession with Driver's caps!
CoutureSnob's Top 5 Bits of Bouclé. Ideal making a splash of texture, the latest and greatest bouclé pieces are anything but mature.