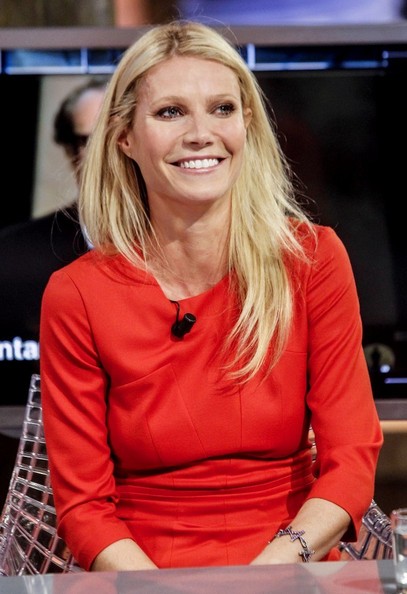 Gwyneth Paltrow appeared on Spanish TV a few days ago sporting a nude lip. While she could have used a stronger brow I love the natural look of a light lip and smokey brown eye. I've been sporting Tom Ford Beauty Blush Nude
($48) for a few months now. It's my go-to because it's super moisturizing and has a hint of shimmer so it looks natural, but still helps brighten your face.

Has anyone tried the new AERIN line? I'm super curious. This Rose Lip Conditioner
($28) sounds great.

This is one of my favorite glosses. Hourglass Extreme Sheen High Shine Lip Gloss Child
($28) is not only completely non-sticky, but it will actually moisturize and it's long lasting without a chemically gloss-smell.
What's your favorite nude gloss or lipstick?