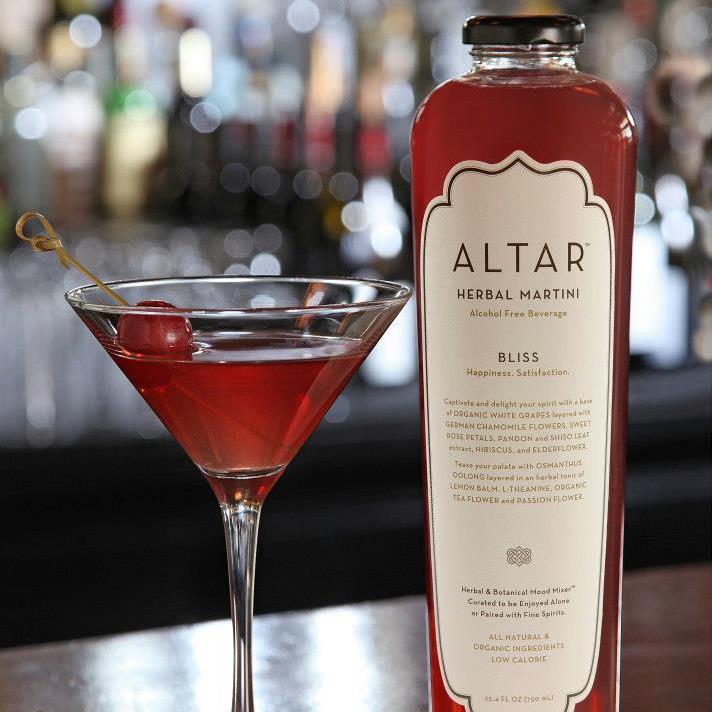 Believe it or not…I don't drink. Not that I'm opposed to it, I just rarely do it so it's unlikely that anything involving alcohol would get me excited. I was super excited however when one of the founders of ALTAR, the first premium Herbal & Botanical Mood Mixer made from fruits, heirloom vegetables, single estate teas, fragrant flowers, and exotic spices (most ingredients are organic), emailed me to introduce me to the line (see their super interesting brand video here). The product line was conceived by Jagatjoti Khalsa, who helped pioneer Yogi Tea into the first fully-organic medicinal tea line so given his background in the natural foods world, this isn't someone who is going to haphazardly come out with his own line of products.
Khalsa, in fact, doesn't drink alcohol either, so all five ALTAR flavors can be enjoyed on their own or served with spirits. All of the ingredients are carefully sourced and designed to elicit specific reactions, which are outlined on the bottles – i.e. organic cherries to awaken the senses and organic vert du Vietnam green tea for energy. Better yet, like any good health food if you look at ALTAR's ingredients list you can actually recognize each and every one of the items listed – no sketchy chemicals here.
ALTAR's collection consists of five unique flavors: Aphrodisiac, Bliss, Chi, Chill and Restore. Best mixer ever? I'd venture to say…yes!!
The brand will officially launch late January with all 5 flavors. Each 750 ml bottle will retail for $20 and will be available at gourmet grocers, boutique retail stores, and online.