Lots of safe bets last night (except for Lucy Liu, thanks to a Hererra gown that looked freshly-picked from the garden – an impressive change from her heavy metal Emmys dress). The cleavage is always to be expected, but the standout looks were the ones all covered up with embellishments that required neither necklaces nor apologies. The style is ladylike, but certainly not demure. Kristen Bell's choice was fantastic. Her gray Jenny Packham accentuated everything above the baby bump with strategically sewn-in silver beading. She kept her makeup simple – between the pregnancy glow and shining bling, she was all covered!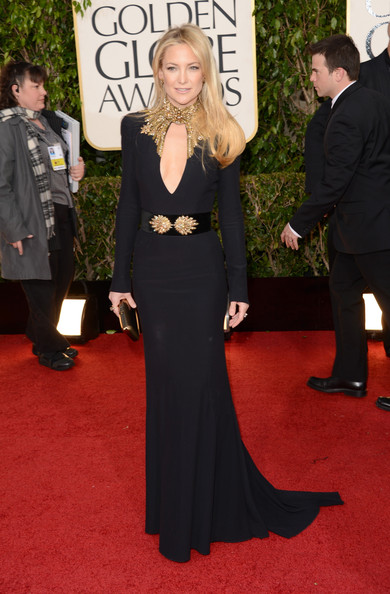 Kate Hudson had a lot going on with the McQueen gown, so she should have lightened up on the makeup but the same could be said for most women that night (the smoky eye was a little too smoky). The dress did go well with her hair, though, with the gold embellishments complementing her golden locks.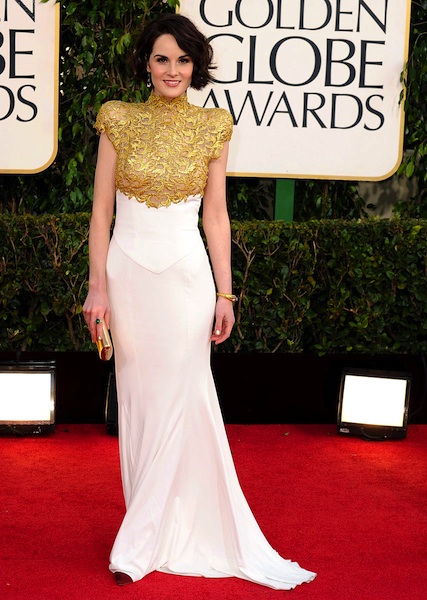 It's a wonder Michelle Dockery didn't win because she was came in character (method dressing?). With its high-arching shoulders, her white and gold lace Alexandre Vauthier gown was simply regal.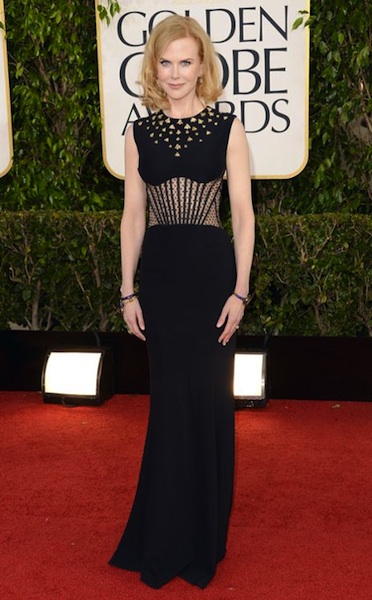 Nicole Kidman wore McQueen rockstuds to coordinate with her rock stud date, who apparently approved the selection. The duo coordinated perfectly in black for their big night of nominations.