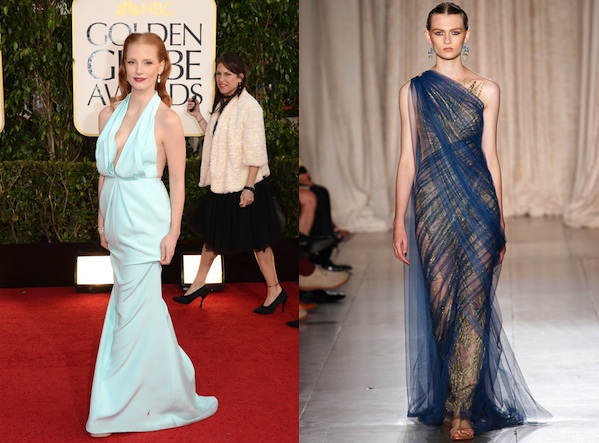 Sadly, the Golden Globes are over, but the big show is still to come – the Oscars. Awards season is my favorite time of year. It's like a long holiday with tons of glitz and glamour and spectacle. But I kind of wish there was more glitz and glamour and especially more spectacle. Playing it safe is for regular people who go to work parties and black tie charity events. I want to see stars stir up some commotion on the red carpet! Here are my picks for the nominees and one extra just for kicks:
Jessica Chastain x Marchesa spring '13: Jessica's gorgeous red mane is an accessory in itself, so set against cobalt and gold, she would look just as stunning as her performance in Zero Dark Thirty was.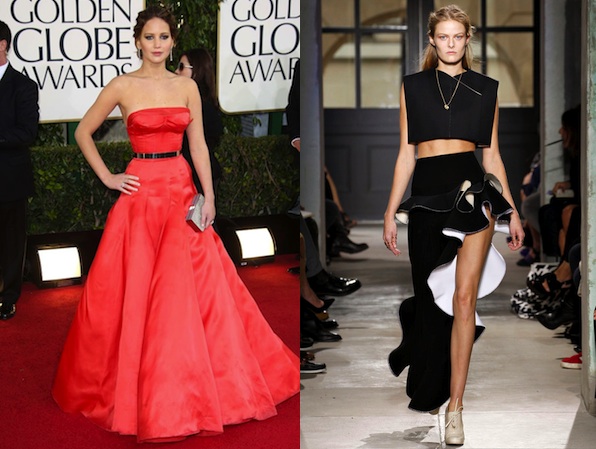 Jennifer Lawrence x Balenciaga spring '13: This is the end of an era for Nicholas at Balenciaga, but it's just the beginning for 22-year old Jennifer. She's young enough to pull off this midriff look that most women couldn't.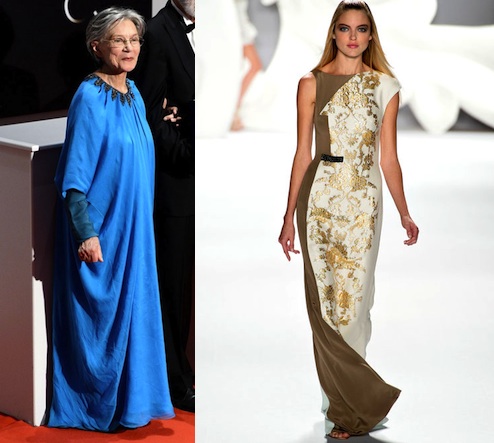 Emmanuelle Riva x Carolina Herrera spring '13: No designer knows how to impose dignity like Herrera. This gorgeous column dress has enough detail and glitter for the red carpet.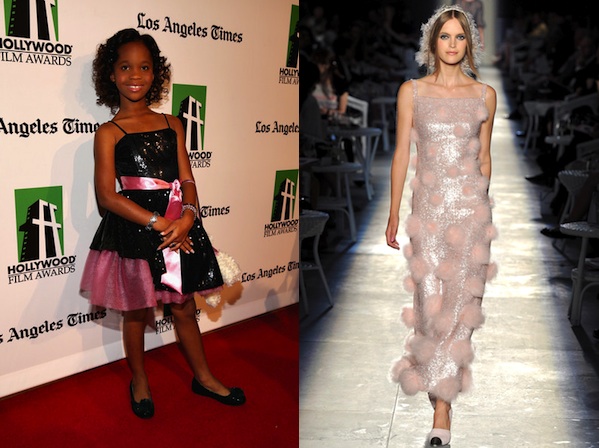 Quvenzhané Wallis x Chanel Couture fall '12: Who else but a 6-year old can pull off this look? Dazzling and playful (and most importantly, completely age appropriate), this gown and its fuzzy pompoms will make her want to dance down the carpet.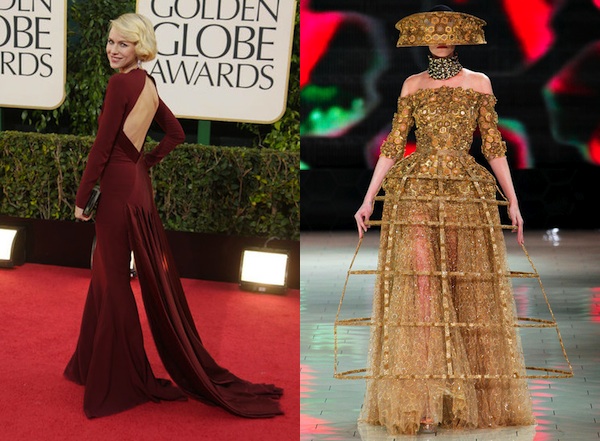 Naomi Watts x Alexander McQueen pre-fall '13: Naomi always looks good, but I end up forgetting what she's worn. Enough with her safe bets! She needs to live a little and experiment with fashion. Her slender figure could use some hip exaggeration, anyway.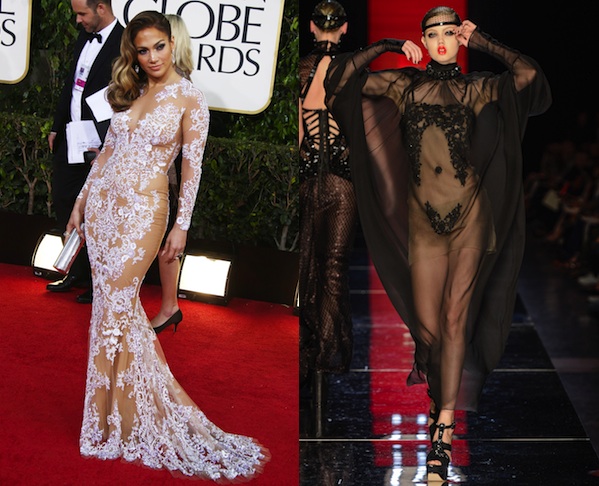 Jennifer Lopez x Gaultier pre-fall '13: No, she's not a nominee and most likely never will be, but I love Jennifer and seeing as she's always trying to be as naked as possible without actually being naked, she would be all over this look.