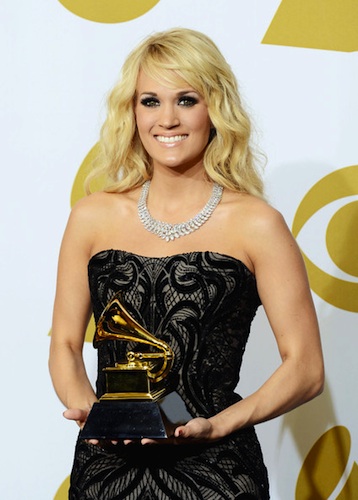 Okay, so Carrie Underwood wore a $31 million Johnathon Arndt necklace (is it me or do the prices go up every award show?? Soon celebs will just be carrying around giant diamonds). It's a pretty big deal. But I'll tell you what's not a big deal – her entire stodgy look. Packing on carats doesn't always translate to packing on style. Carrie could have saved this look for when she's 80.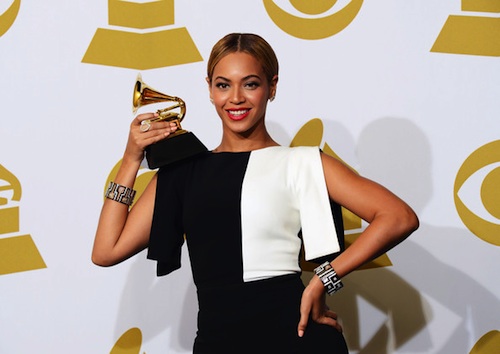 Beyonce's giving her Grammy the spotlight here, but her Lorraine Schwartz bangles steal all the shine! They were the perfect complements to Queen B's trendy black and white Osman jumpsuit.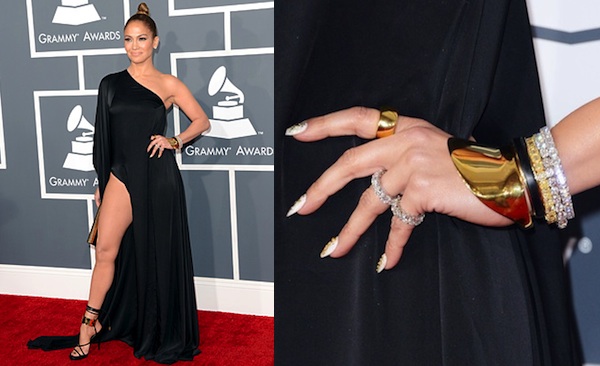 Jennifer Lopez isn't known for her subtly – as shown with her Angelina Jolie-leg flashing Anthony Vaccarello gown! So while I love her Norman Silverman jewels, I thought she could have afforded to lose a ring or two (or at least the blinged-out manicure!).
Rihanna never seems to avert controversy (and doesn't really make an effort to, either). Everyone was buzzing on the red carpet that the diamond bauble on her ring finger was from you-know-who. I don't know what all the fuss was about, though. Three rings in a row is clearly a stylized statement, this time courtesy of another man – Neil Lane.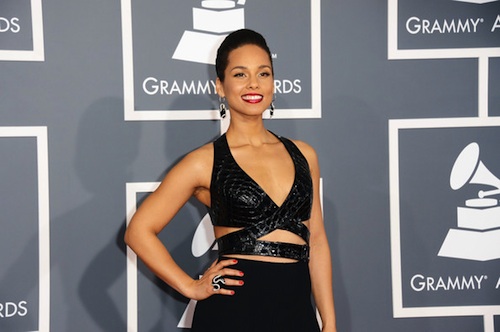 It may have been a music awards show, but Lorraine Schwartz was one of the biggest winners. Her jewels were seen on countless celebs, including Alicia Keys – diamond serpents wrapped around her finger and slithered down her ears. This is about the only time I would be okay with coming in close contact with a snake!