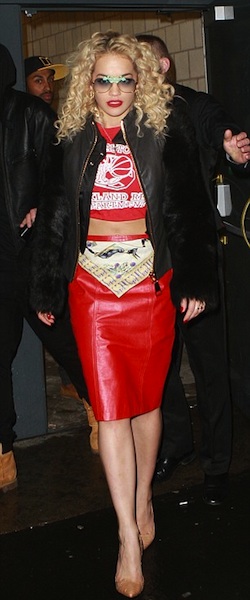 Leather skirts have been making the rounds for some time now, so how do you up the ante on the sleek trend? Say bye to black and hello to a little color! Actually, a lot of color. I don't know that I love how Rita Ora paired her lipstick red skirt with a basketball t-shirt (or those weird sunglasses), but the vibrant color is just the kind of hue that this trend is all about.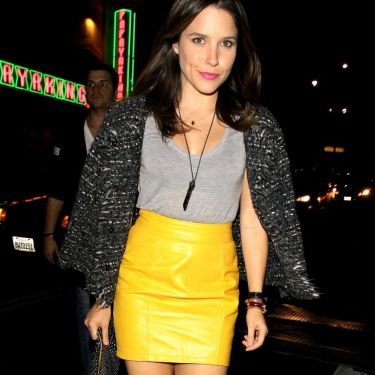 Sophia Bush looked bright-eyed and bushy-tailed in her lemon Jenni Kayne number. There's nothing mellow about this yellow, so the mini skirt length was perfect.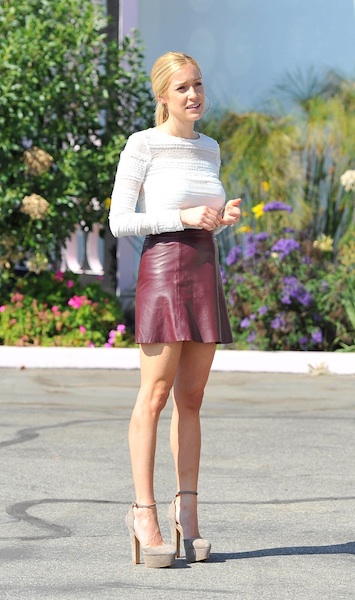 Kristin Cavallari leads the charge on the maroon leather look (probably the most popular color thanks to winter's oxblood frenzy). With a pair of nude pumps and a white top, her flared Veda Chateau skirt looked understated and chic.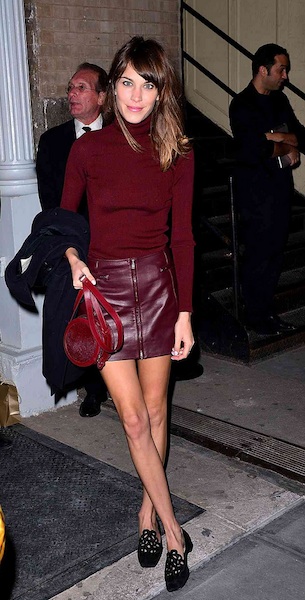 Not everyone could pull off an all-over maroon look, but Alexa Chung is a rare species of awesome. The front-facing zipper gives her style some serious sex appeal, in spite of the fact that she's wearing a turtleneck and flats.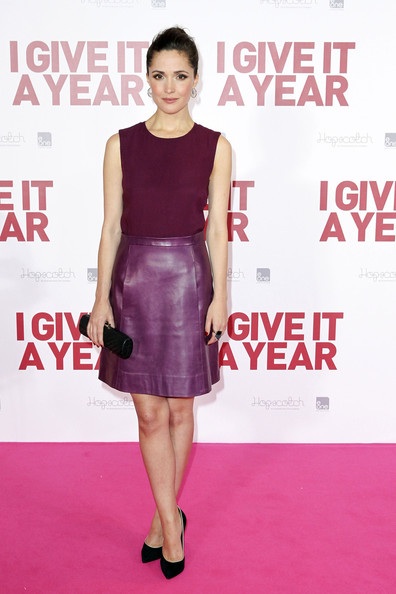 Rose Byrne went plum crazy at the premiere of her new movie (did she know she would match the press carpet??). More successful tonal matching, but this time, the skirt is looser and ladylike.