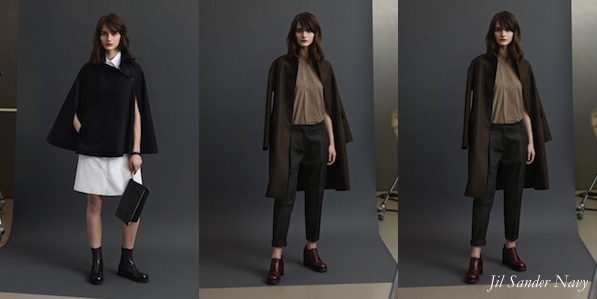 No surprise that fur and leather are on heavy rotation in Fall 2013, but whose show included surprise dancers? Find out in the third roundup of the season:
I loved the menswear feel of the Jil Sander Navy collection. Great jackets and coats lead the pack, but the poncho cape with a tweed back is the best thing I've ever seen! This vintage-inspired collection is small, but tight. With the tailoring and precision of Jil Sander, it's a diffusion line that hardly feels lacking. The shoes are too masculine for my taste, but everything else was perfectly balanced with feminine panache.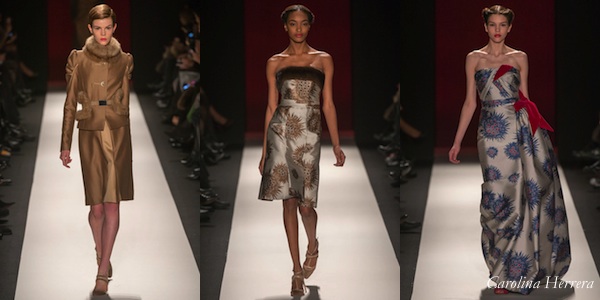 Carolina Herrera's runway also had a touch of menswear about it. Fall collections are never lacking in fur, and her '40s inspired collection is no exception. I loved the fur trim on everything – coats, dresses, sleeves, etc. The large nature prints also stood out, especially when paired with the fur. Between the pretty dresses with exaggerated girly bows, the Dutch braids, and the shapely silhouettes accessorized with bold belts, we were given just the right amount of edge without detracting from classic Carolina.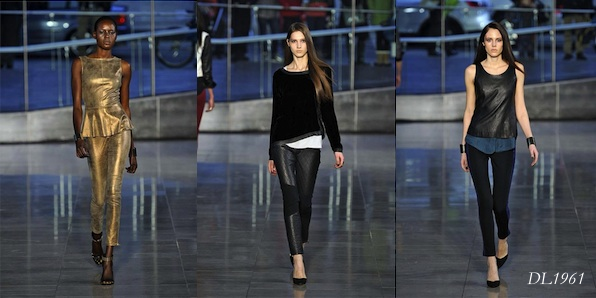 DL1961 had an incredibly fun show. It's so nice to switch it up from basic runway to something truly different. It all began with the break-dancing troupe, which not only opened but closed the show. The dancers wore DL jeans because of course they have 360 degrees of stretch – a creative way to spread the word! I wanted every last pair, especially all of the leather ones. The denim with leather racer stripes down the sides was HOT! DL may be known for color, but the metallics took charge in this collection. The all-over gold and beaded embroidered ones were awesome follow-ups to our black tie Snob Essentials design.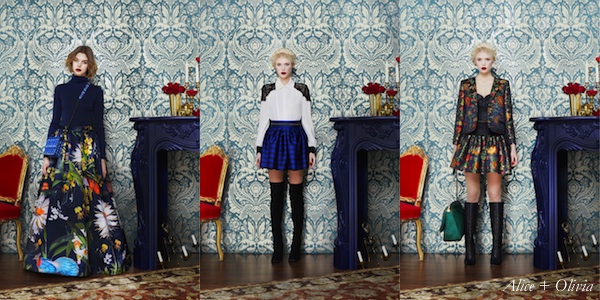 Stacey Bendet is taking it to extremes, and the extra doses of dramatic flair will suit the Alice + Olivia girl well. Fur, lace, animal print, feathers, metallics – no fashion stone was left unturned! But thanks to thoughtful color schemes, nothing felt haphazard. From the full-length tropical print skirt to flirtier basic black numbers, Stacy hit every note on key. With all of leather and strong makeup (dark red lips and more Heidi braids!), you feel the sense that this is for a downtown girl who means business. The style is as girly as ever, but this is a girl who knows how to play hardball.