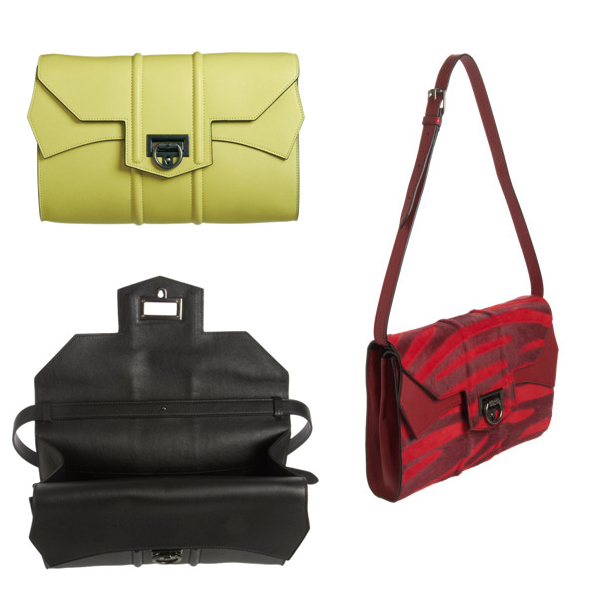 Just when I was complaining that everything out there is a big bore, a whole slew of exciting, inventive bags crop up. I'm glad someone out there was listening!
We have Reece Hudson – and their cool-luxe vision – to thank for helping me get inspired once again. Edgy and well-priced, the Siren Lady is a clear and easy addition to add some welcome spice to your mix. The definition of a not-so-basic staple, it reminds us it's all in the details. Reminiscent of the lines in a spider web, the batwing touches at the flap are just enough for some dangerously slick panache. But they're not so outrageous or wacky that the bag is going to feel outdated in a matter of months. Actually, that extra flap is a secondary compartment, so there's full-on organization. Combine that with a detachable shoulder strap, and you have a perfect day-to-night companion that offers ultimate versatility. The fact that it looks like it's worthy of a streetwise, modern-day femme fatale is just a bonus.
At Barneys New York for $825.
Pair with: A black pump with loads of swagger will round out your accessories. Manolo Blahnik's Belta has a wraparound ankle strap that's more like a punk-inspired belt than a dainty anklet.
At Bergdorf Goodman for $925.