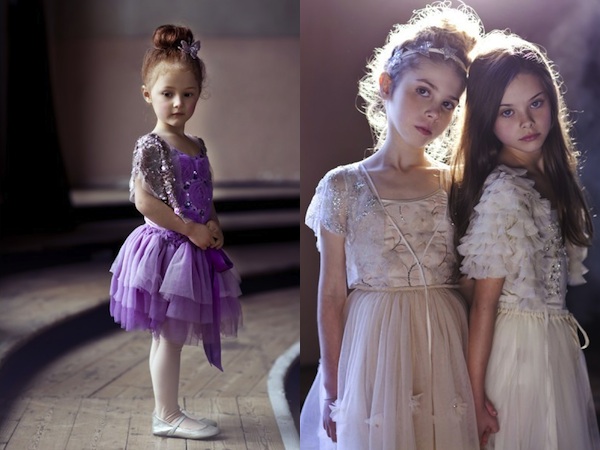 Your little girls are angels no matter what they're wearing, but being able to dress them in these enchanting Tutu du Monde pieces is the icing on the cake of parenting. My tots just had their first ballet recital last week, and I could not have been prouder. While a little disorganized, they were full of the grace and confidence that only comes when you don't care whose watching. Seeing them prance around onstage was one of the best moments of my life, so maybe these precious tutus and caplets are my attempt to relive the recital. Can you blame me?? Available on ShopBelle.
Rosebud Caplet ($108): With the rows of sequins, this rose petal-colored caplet is just the girly style tots love to don. While the look is dramatic, it's surprisingly wearable over regular dresses.
Centre Stage Onesie ($168): Your little star in a star onesie – could it be more perfect? Made from silk and tulle, this is exactly what every young ballerina dreams of dancing in.
Sugar Plum Fairy Tutu ($164): The best part of being a tot is that you can wear tutus whenever you want (as Björk famously showed us, adults cannot get away with this indulgence – that might've also had to do with the giant swan attached to her dress, but the point stands).
Curtain Call Caplet ($108): For the price, though, a caplet would serve her better. They'll fit her longer and are just as decadent.