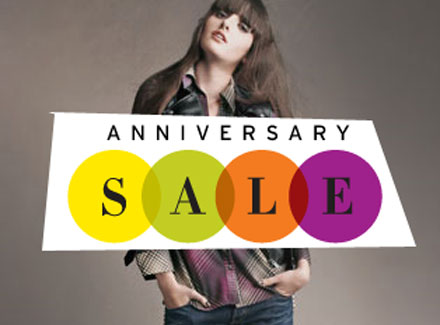 Every year Nordstrom has a highly anticipated beauty sale. I had the chance to check out some of their offerings at a recent event and trust me, this is not something you're going to want to miss. The only time you'll get values in-store and online that are even a little bit close to this is over the holidays when they come out with gifts set. This year's sale will start on July 19 and run through August 4th and it will include exclusive and limited edition buys from, among others, Clarisonic, Chanel, Kate Somerville, and MAC.
Check-out some standouts below and hold-off on big beauty purchases till the 19!!
Clarisonic Colored Mia2s: $149 ($199 – $209 value): Not only is it a discount price, but it will be available in fun bright colors.
Kate Somerville Essential Kit: $98 ($204 value): Includes Gentle Wash, ExfoliKate, Nourish, and CytoCell.
Kooba for Ahava Set: $45 ($130 value): Includes a wristlet designed by Kooba and Deadsea Water Mineral Body Exfoliator, Deadsea Water Mineral Body Lotion, and Deadsea Water Mineral Hand Cream.
La Prairie Age Defense Set: $280 ($403 value): Includes Anti-Aging Day Cream SPF 30, Cellular Eye Contour Cream, Foam Cleanser, and Cellular Refining Lotion.
Laura Mercier Flawless Colour Favorites for Face, Eyes & Lips Set: $85 ($146 value): Includes a palette with 4 shadows and navy liner, Cherub Gloss, Baked Bronzer, Deluxes of Foundation Primer, and Full Blown Volume Mascara.