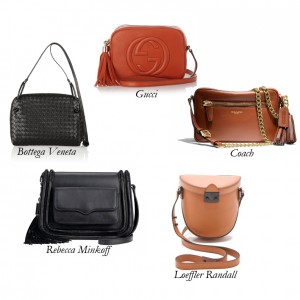 Look for the bare necessities with Bag Snob.
Tot Snob may not be willing to invest in Baby Dior, but that doesn't mean she can't do a little window-shopping!
Ever wonder what it's like to work at Vogue? The Cut has the scoop on a new reality show that will finally give us the inside look.
Couture Snob calls the next trend – fall fuchsia!
Byrdie gets beauty tips from Amanda Seyfried.
Can't stand wearing foundation in the sticky summer heat? Beauty Snob has just the product you need!
Vogue gets the low-down on model Kyleigh Kuhn's new made-in-Afghanistan jewelry collection.
Shoe Snob takes us back to the '80s.
Remember that secret Alex Wang free-for-all event? Well, Fashionista has video…and it's terrifying.
Speaking of Alex Wang – SHEfinds has photos of his first bags for Balenciaga. Do you like??