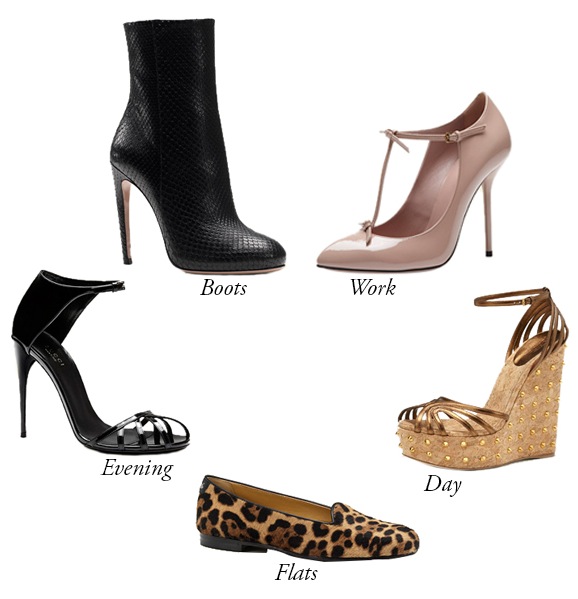 Gucci's fall shoes are gorgeous, so much so that this could be one-stop shopping for the season's essentials. They're very well made, and while not Frugal Snob friendly, the shoes are priced better than those from other established brands (except for the python booties – they also come in leather
for only $895, though!). Which style will be your must-have this fall? Available at Gucci.
Boots
Goldie Python High Heel Bootie ($1,995):
Like I said, this is the priciest of the pack, but the quality and classic style of the booties will endure for decades – go ahead and splurge!
Work
Patent Leather T-Strap Pump ($695):
These work no matter where you work, whether it's at V Magazine or a stuffy business office.
Day
Cecyl Light Bronze Leather Studded Wedge ($895):
Gold studs bring daytime glam to these uber-comfy wedges. If you don't live in sunny California then consider these cork shoes an excuse to start planning a fall getaway.
Flats
Florence Jaguar Print Loafer ($695):
High style without the high heel! Nothing's better than jaguar printed flats for lazy days in oversized sweaters.
Evening
Margot Patent Leather Cage Sandal ($695):
Long nights out call for wearability above all else, yet with these thin ankle straps, you get the sex appeal, too.