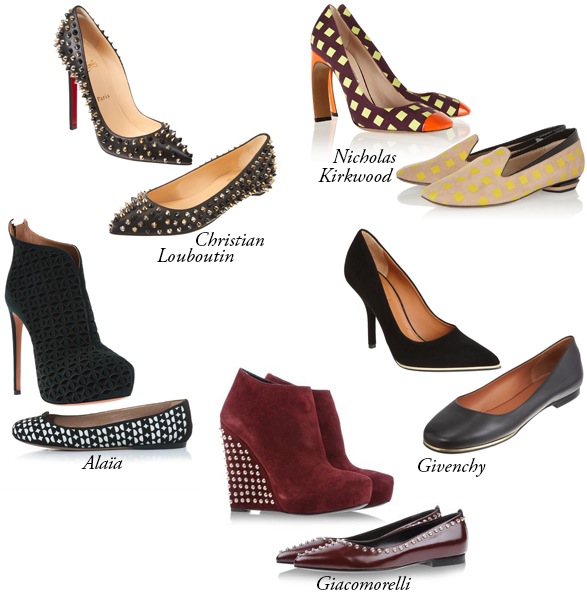 I may have survived fashion week, but my feet didn't. I do like to complain about shoe discomfort. Like my husband has said again and again, "You are at the comfort stage of life." Fine, I accept that. At least I know that about myself and can plan out my life accordingly, but Fashion Week is the exception. The heels had to come out, and I had to prepare to be in them for 14 hours a day. Beautiful shoes suddenly become horrible beasts with the sole purpose of killing me. And then what do I see? Front row feet in freaking Birkenstocks!!! Of course, I could opt to just not give a shit and relish in an obscene amount of comfort, but unfortunately, I am not cute enough to pull that off. I know what I look like in them – a soccer mom.
You may not have the pleasure and discomfort of Fashion Week to deal with, but I'm sure your life deals with more than your wanted share of walking and standing in shoes meant for display and not real life. I just can't throw on flip flops or sneakers, and ruin an outfit. But then finding the right flats to go with the perfected look you spent so much effort and money on just doesn't seem right. When you need to do a switch-a-roo to flats, the most ingenious thing to do is go with the exact counterpart.
Nicholas Kirkwood Flats
& Heels

Surely what you are wearing with these is uber-directional, so no other flat will do.
Alaia Flats
& Heels

These flats will take you far on their own. This set is truly an investment.
Christian Louboutin Flats
& Heels

Imagine how impressed people will be that you have this set.
Givenchy Flats
& Heels

You will live in these for the life of the shoes. Only your height will give away that you've made a change.
Giacomorelli Flats & Heels
I have these boots, and they are comfortable enough for minimal wear. But when your toes finally do get numb switching to the flats is hardly a compromise.