Art Snob Maria Brito tells us about Prada's recent collaboration with Damien Hirst. The bug-embellished bags are sure to make you squirm!
Art and fashion collaborations have been on the rise for the past five years. In a way, it makes me question why it took the fashion world so long to merge with contemporary art and artists. In another, it elates me to see the outpouring of creativity that is trickling down from some of the brightest minds in both industries. Damien Hirst is one of the most important artists of our time and it was only natural that Miuccia Prada, who is a passionate art collector, would get him to collaborate with Prada.
The bags were created in partnership with the Prada Oasis and Damien Hirst's Pharmacy Juice Bar in Doha, Qatar and sponsored by Her Excellency Sheikha Al Mayassa bint Hamad Al-Thani, Chairman of the Qatar Museums Authority. Only 20 bags were produced, all made of plexiglass and including one of Hirst's biggest themes: insects. In some bags the bugs are real and trapped in the inside of the plastic material. The bigger ones on the outside are embroidered with rhinestones. This project comes in tandem with Hirst's largest retrospective ever, which opened yesterday at the Al Riwaq space next to Doha's Museum of Islamic Art. The show is called "Relics" and it is the artist's first solo exhibition in the Middle East. What do you think of the Damien Hirst for Prada "Entomology" bag?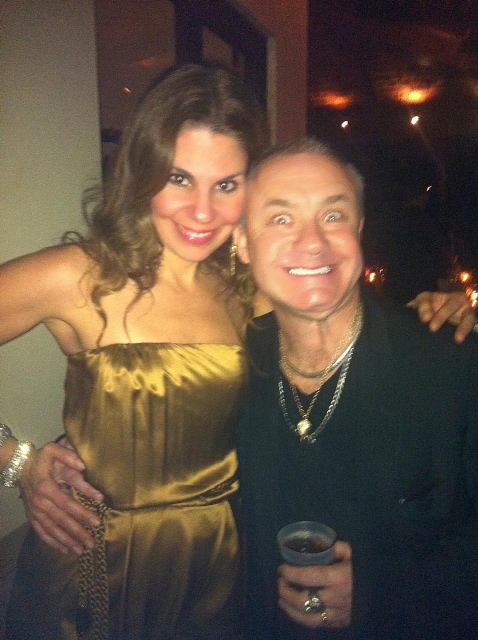 Maria and Damien