Congrats to Annabelle H. of Fullerton, CA; Monica Y. of Phoenix, AZ; and Marlana P. of Dayton, OH – winners of the Milli Millu giveaway!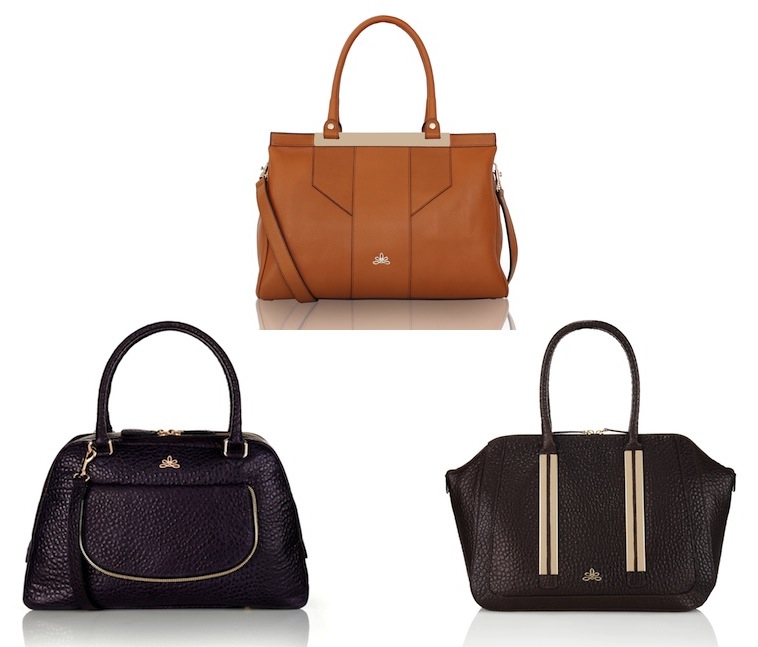 While October may be the month for trick or treating, here at Snob Essentials we prefer just the treats, and that's exactly what we'll be doling out with this Milli Millu giveaway! Not one, not two, but three bags are up for dibs, giving three lucky Snobs the chance to take one home. They're all part of designer Milli Millu's gorgeous Autumn/Winter 2013 collection, a decadent assembly of neutrals and rich burgundies, soft lamb hair, and even some black and yellow calf hair polka dots! I especially love the bold gold bar hardware on the Milan and Washington bags. It's simple, yet undeniably statement pieces. For the Travel Snobs out there, it has to be the Melbourne, though. Two large, zipped compartments provide the utmost in organization, especially with the labeled interior pockets (a signature feature on all the brand's bags).
All you have to do to enter is click here and sign up with your e-mail address. You can also get additional chances to win, find out how after you sign up here. The contest will end on October 31st. A random computerized drawing will select the winners.
There will be a total of 3 winners, they will be chosen in the following order:
1) Washington bag in amber (valued at $720)
2) Milan bag in brown (valued at $690)
3) Melbourne bag in navy (valued at $599)
Thank you to MILLI MILLU for sponsoring this extra special giveaway and good luck to everyone! Enter Here Now!