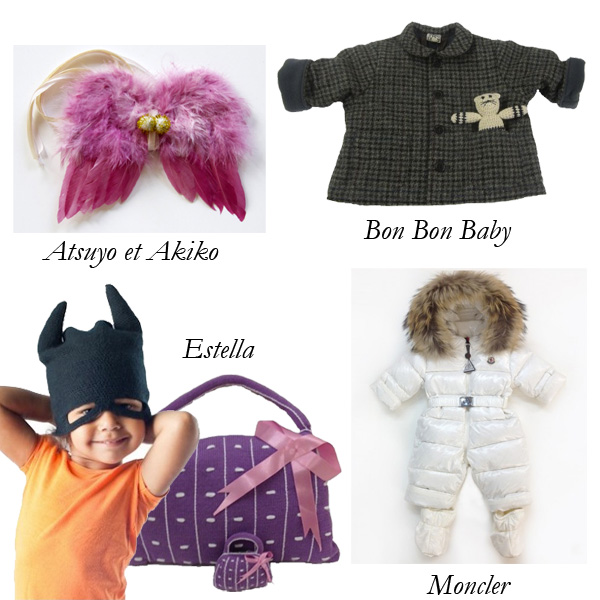 When it comes to what tots want, who (short of the tots themselves) would know better than moms? That's the idea behind Estella NYC, a shop in that stocks only mom-designed brands, ranging from unknown designers to household names. There's even an organic collection! Which pieces will be you picking up for your kids this holiday season?
Atsuyo et Akiko Kids' Party Angel Wings ($36): It's no secret that girls love to dress up, so rather than fill their costume bins with old Halloween outfits and hand-me-downs, why not give them special accessories just for playtime?
Bon Bon Baby Tweed Wool Jacket ($147): Tots love to dress like their moms and dads (or more often, in their actual clothes), making this kid-friendly tweed a much-appreciated gift.
Estella Hand Knit Batman Hat ($45): Getting your little guy (or girl!) into snow gear can be a true challenge. If you just remind him that Batman also has to suit up before leaving the house, he'll be more than ready to pull this hat on.
Estella Hand-Knit Purse Pillow ($65): The perfect gift for your Bag Snob in training! This purple toy was hand-stitched by Peruvian artisans to double as the softest pillow and chicest accessory.
Moncler Crystal Onesie Snowsuit Baby Jacket ($555): This is a lot of money to spend on a snowsuit that your tot will quickly outgrow (it would be best for families who plan on having a few kids), but nothing beats the warmth of a puffy Moncler.