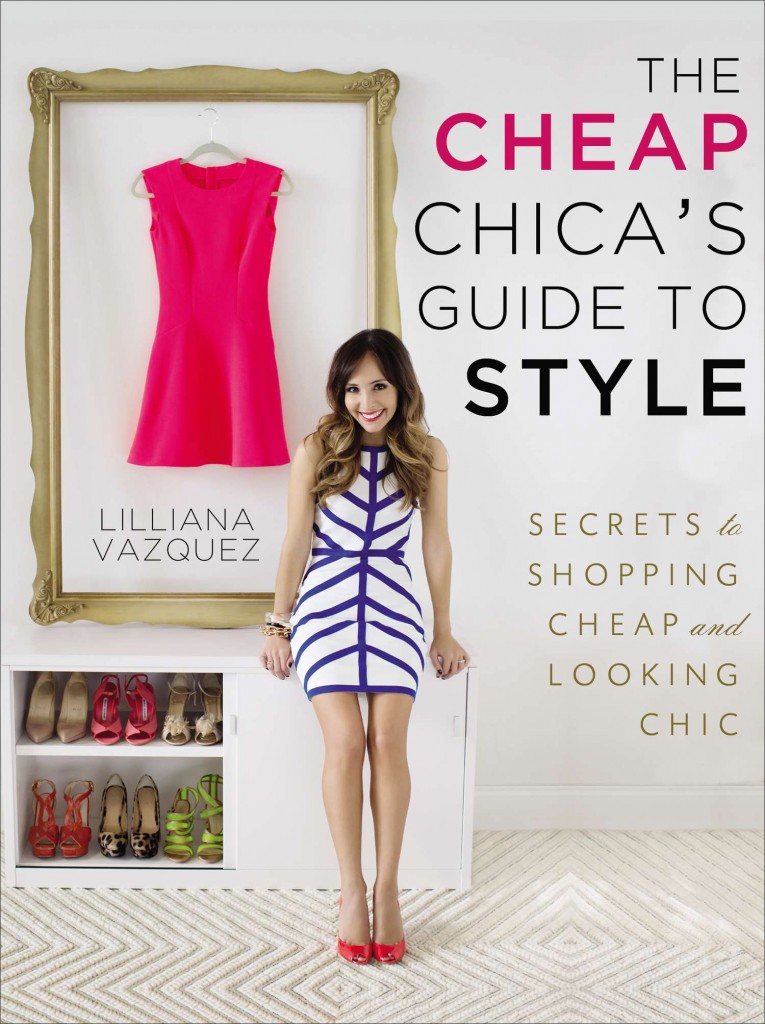 Style expert, founder of CheapChicas.com, and author of the just released book The Cheap Chica's Guide to Style
Lilliana Vazquez is nothing if not an expert at finding deals. With that in mind we asked her to gives us some of her best Frugal Snob shopping tips. See below for her expert advice!
* When you find salespeople you love, make friends! Find out their work schedules and always ask for them when you visit their stores. They can give you a heads-up about upcoming sales, hold items for you, and notify you when styles you'd like or sizes you need come in.
* "Come back soon" isn't just a familiar phrase on store signage – it's also good advice for smart shopping. The more you shop at your favorite stores, the more familiar you'll become with their practices. Were you there just last week, and merchandise is already on sale? You'll know it may not be the steal that the new customer think it is.
* If you are required to spend $100 to get the deal, don't give the salesperson other coupons first that will reduce your total.
* Check the website before you buy. There might be an online-only sale going on, and sometimes retailers have printable coupons on their sites that you can use in-store.
* When making a purchase online, check sites like Poachit.com or Retailmenot.com for discount codes. Flash Sale Sites: Work from the bottom up. Most people click on the first sale and work their way down, which means that those items will sell out first. Start at the bottom to score great deals before the rest of the populace even gets them.
* TGIT – Thank Goodness it's Thursday. That's when most stores restock their supplies and begin to mark things down for weekend sales, making Thursday the optimum day to hit the shops.
* Don't forget – on BOGO deals, it's always the more expensive pieces you have to pay full price for. So if you think you can buy two pairs of Steve Maddens and score a pair of Stella McCartneys gratis, think again.
* Keep in mind: classic shades don't have to be colorless. Red is a great classic color when used in the right way. And even in nontraditional color, a classic shape still reads as classic, so opt for a trench coat in red or cobalt blue to update a timeless look.
* Price Barometer: your sensitivity to prices in any given retail environment. When you shop the clearance section first, your likely to see much lower prices than you will on the rest of the floor, which is important because it makes you more sensitive to higher, full-priced items. Suddenly, $69.00 for a blouse seems like a total splurge, though it may not have if you had seen that price first. The lower the price, the higher your barometer.