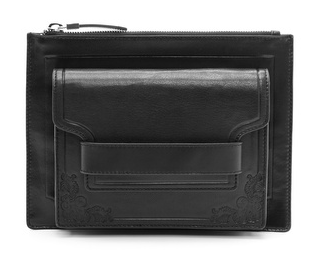 Bag Snob's latest obsession converts to fit all occasions.
Karl Lagerfeld gets fired by one of his (littlest and most precious) models. Watch the clip on Fashionista!
Couture Snob reports on the LVMH prize. Are you entering to win?
Find out which eyewear designers will send you frames to try on and charge you less than $100 to buy! SHEfinds has the details.
Jewel Snob gets cuffed.
Update your wardrobe with pieces under $150 on WWW.
Snob Living thinks this high-tech gadget is overpriced. Would you buy it?
Oprah may stop appearing on the cover of her magazine. Read more on The Cut.
Tot Snob goes gardening!
Learn Drew Barrymore's beauty secrets on Vogue.com.
It was just another Mani Monday on Beauty Snob.