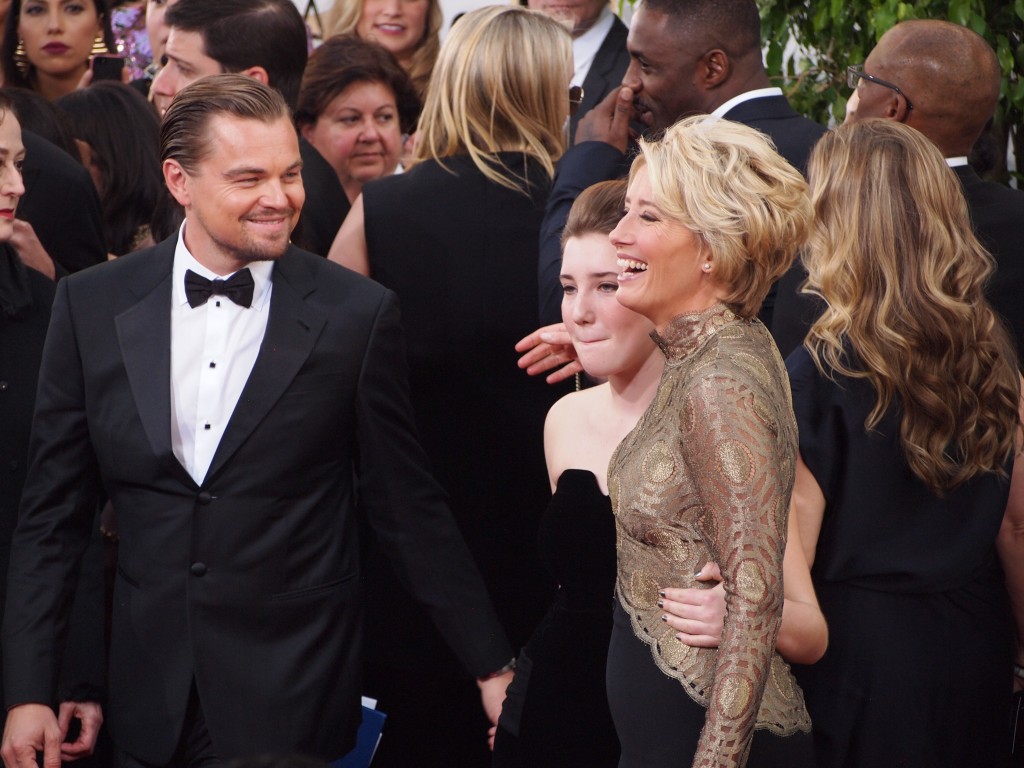 It was an absolute dream to be able to attend the Golden Globes. Well, I didn't actually attend the awards show, only the parties and I wasn't actually ON the red carpet but I was pretty darn close. Apparently I photo bombed Ryan Seacrest all night on the E! red carpet show, I am hanging out the window of one of the production offices set up inside a room at the Beverly Hills Hilton. But what I did get was a voyeur's view of behind the scenes and a really great spot for photographing the red carpet arrivals. I was there since 10am and was able to view the show rehearsal where they have stand ins for all the actors accepting awards and giving pretend speeches. I watched them set up the red carpet and all the parties, I lost count of how many there were but I attended 4 – Fox, AMC, In-Style/Warner Bros and Weinstein/Netflix, which had all the A-Listers (Leonardo di Caprio, need I list more?). I have never been in the company of so many celebrities, my mind was literally imploding trying to conjure up names of everyone that by the end of the night I couldn't even recognize Lady Gaga at the In-Style party. Here are photos from the red carpet with my own awards that I have given out to everyone for the night. I tried my best to avoid cameras and photographers in my shots but like I said, this is a behind the scenes look so here you have it. You can follow my party hopping on Instagram.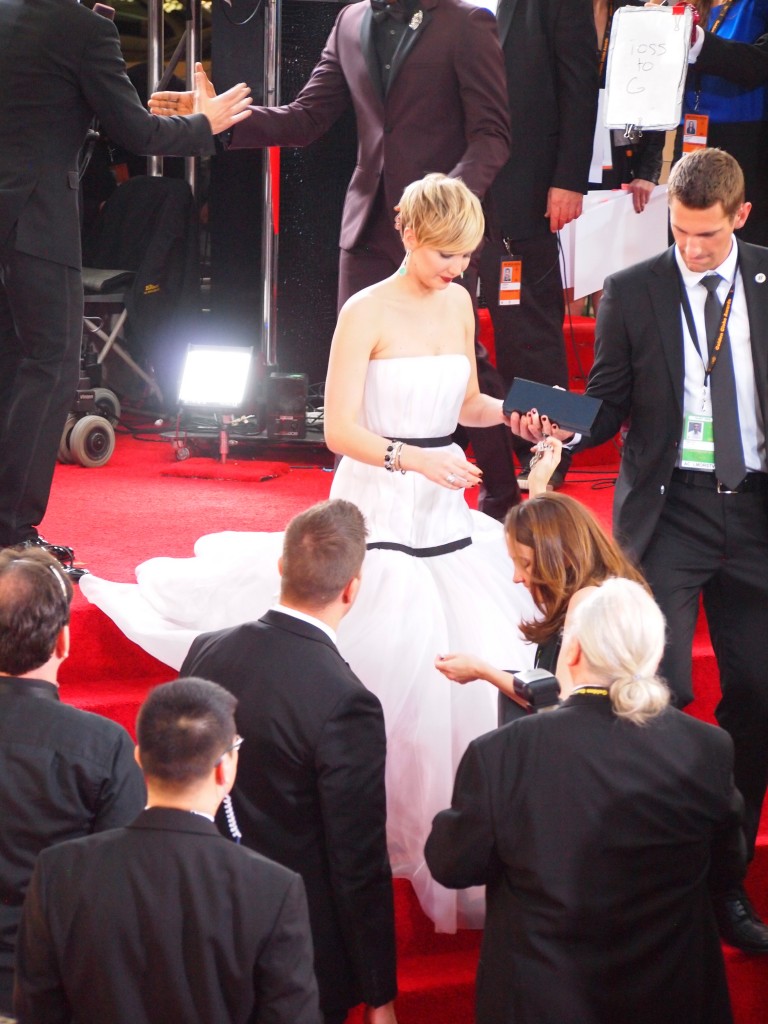 JENNIFER LAWRENCE, for BEST AND FASTEST MEME
Here she is trying to walk down the steps but is constricted by her Dior gown that has been randomly bandaged where her legs need to work. Before the night was even over, people were posting images of themselves in sheets wrapped in black electrical tape for what is surely the fastest meme to go viral.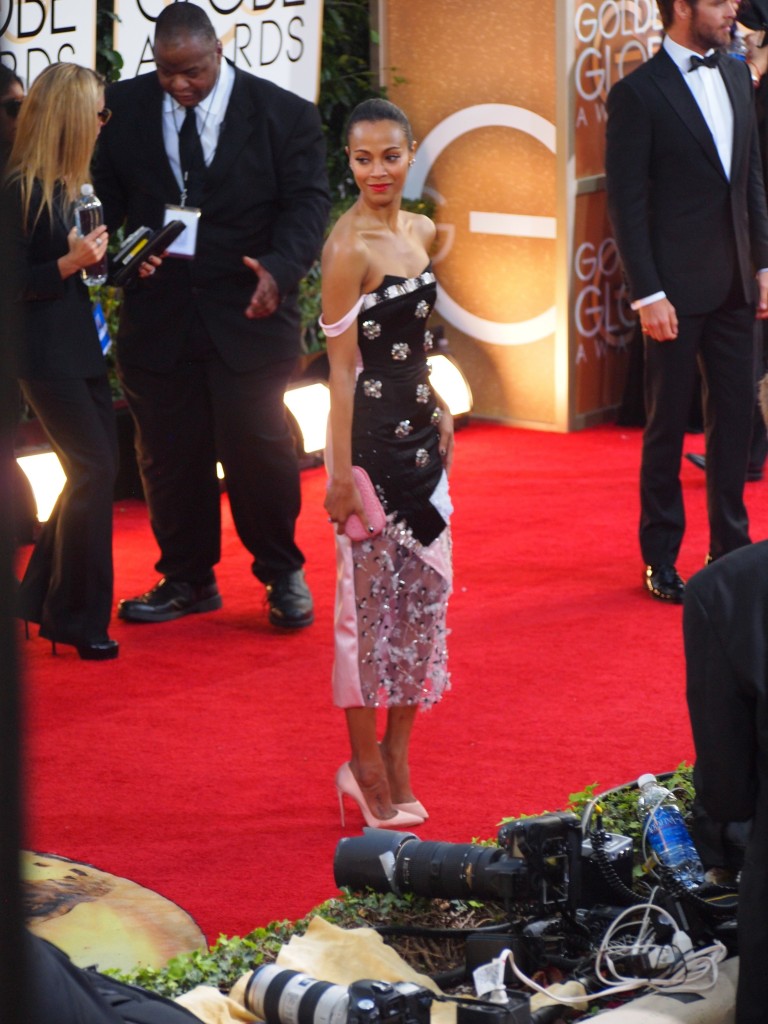 ZOE SALDANA, BEST PAYOFF FOR TAKING A RISK
Not typical is what we like. Prabal Gurung had her in mind when he designed this dress and she pulled it off like no one else ever could. There's a lot going on here and it could have gone horribly wrong with all the pink and sparkles but her confidence and statuesque posture turned this in to a couture gem.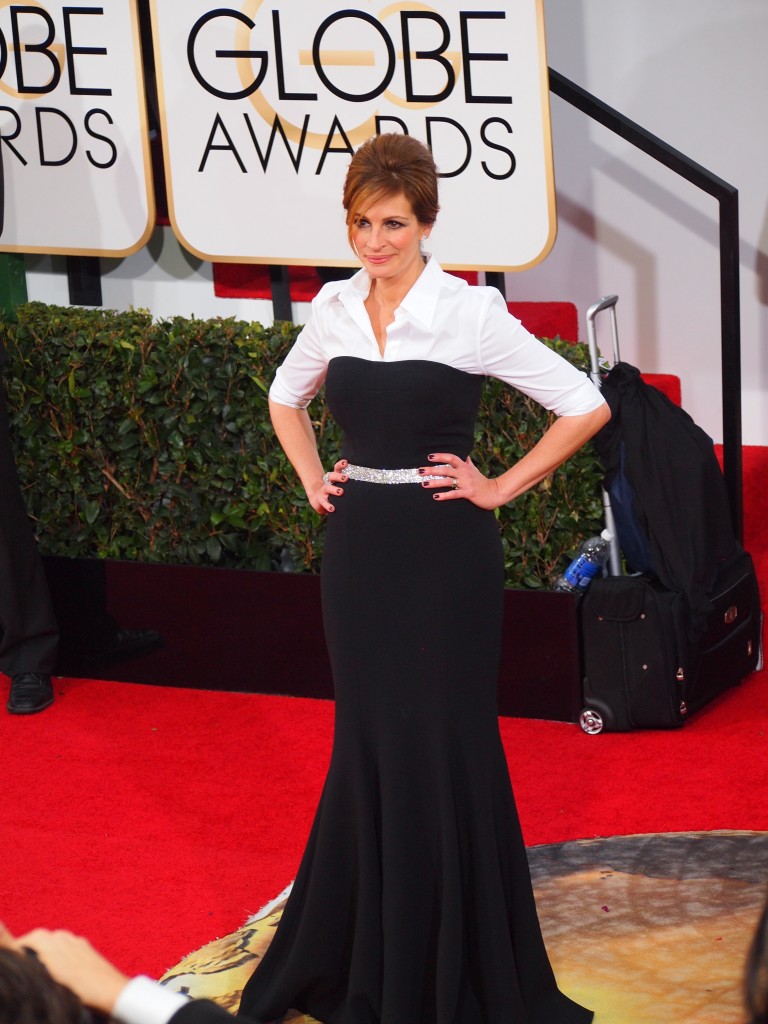 JULIA ROBERTS, BEST MOTHER OF THE BRIDE DRESS
I'm not trying to be mean but this is exactly what this Dolce & Gabbana is. She has said many times that she is all about being a mother now and we applaud her for her full commitment.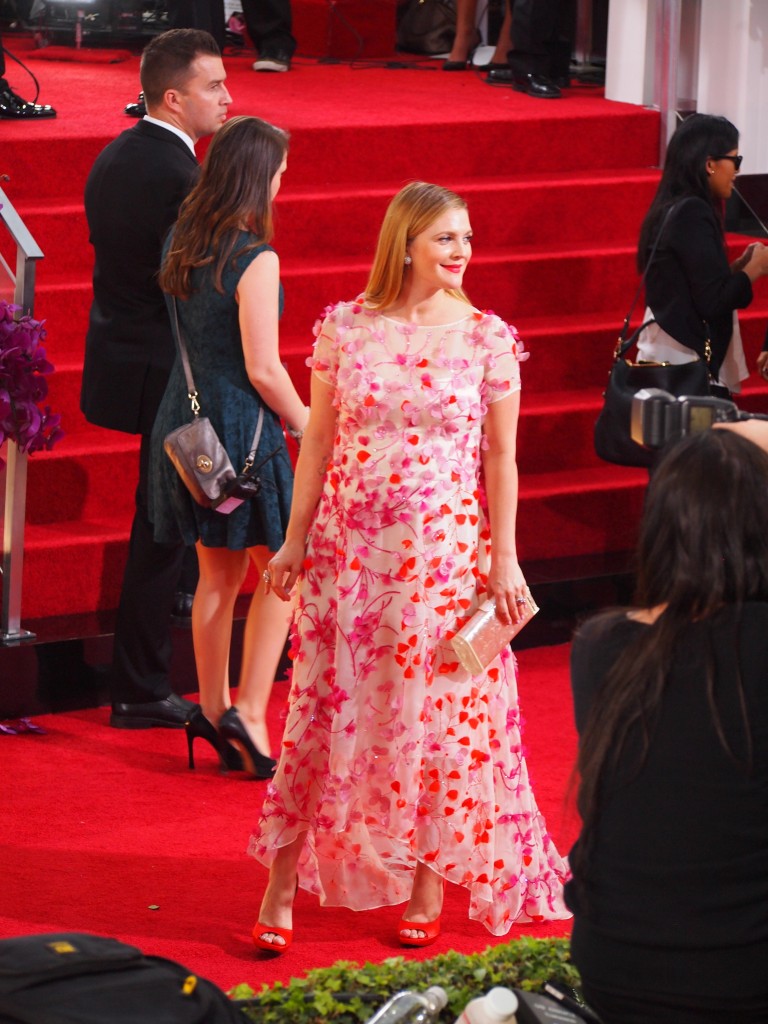 DREW BARRYMORE, MOST ADORABLE MOMMY
This dress is perfect for leader of the flower power movement. Monique L'huillier custom made this for her baby bump. I give her credit for wearing heels because she is really pregnant and I just hope she is spending all day today getting a foot massage.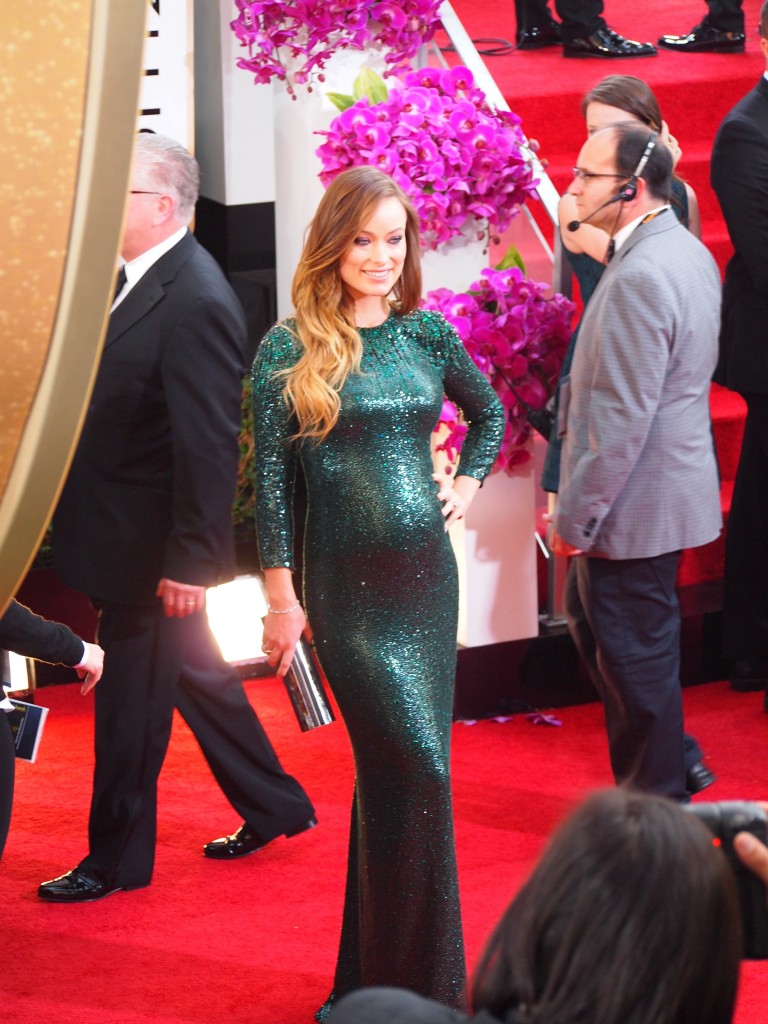 OLIVIA WILDE, HOTTEST MAMA
I'm just going to give props to all the pregnant women in a row because they all look better than me when I'm not pregnant. But that is totally dissing Olivia Wilde because she killed it in Gucci looking ridiculously hot, pregnant or not, and should never be compared to me.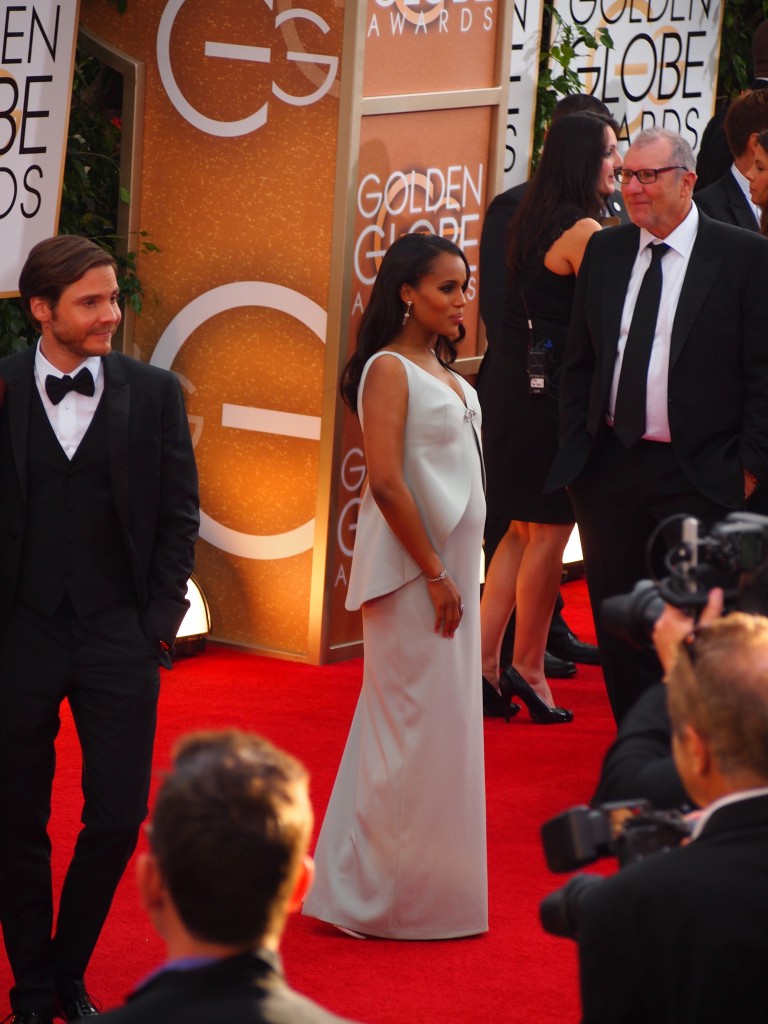 KERRY WASHINGTON, MOST MODEST BABY BUMP DRESS
She is gorgeous no matter what she wears but this Balenciaga is a particularly genius choice. She is not trying to hide her bump but the design ingeniously incorporates it in the most flattering way possible.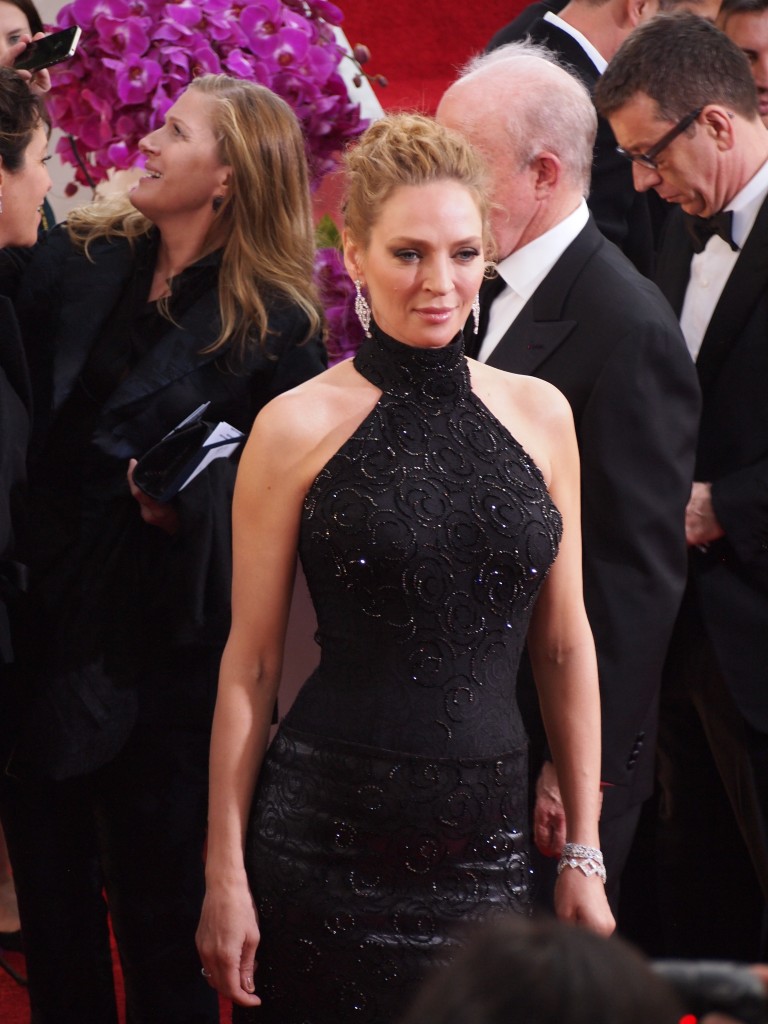 UMA THURMAN, MOST ACCENTUATING GOWN
This Versace fits her like a glove and shows off her best assets. If you have shoulders like this, always wear halters. This shows off her buxom bosom and tiny waist. Yeah, but I still love her.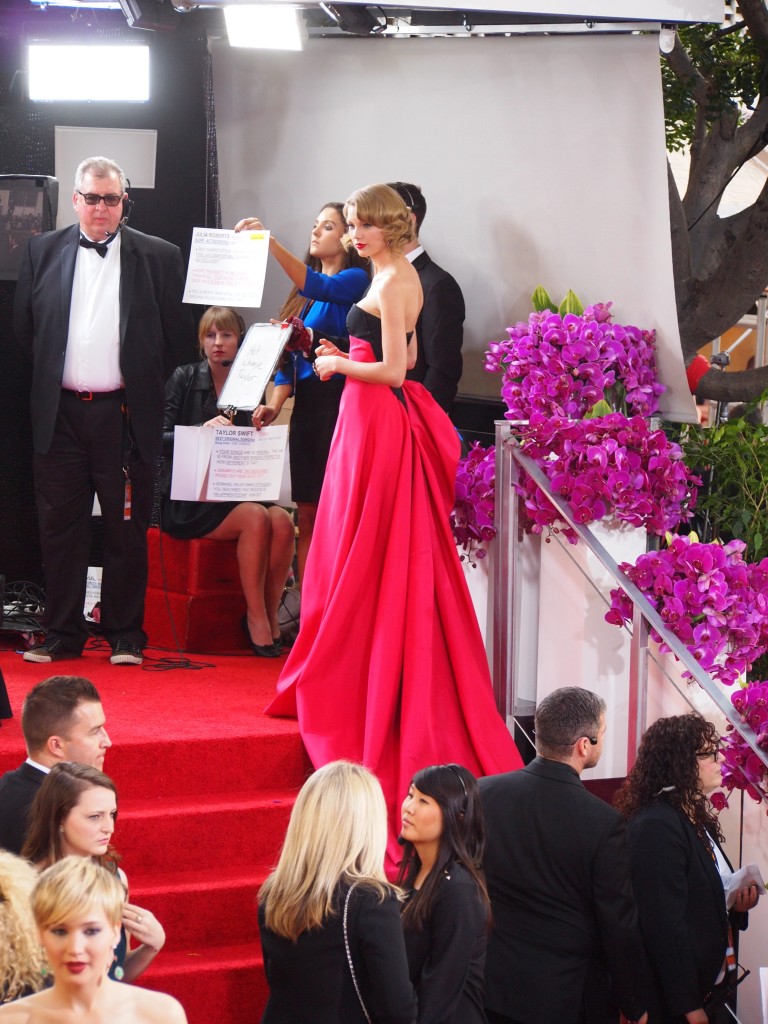 TAYLOR SWIFT, BRIGHTEST PEACOCK OF THE NIGHT
This was the best and only shot I could get of her to show off the insanely beautiful train on the Carolina Herrera. She had to ditch this for a short black dress for party reveling because she couldn't walk 2 steps without getting stepped on.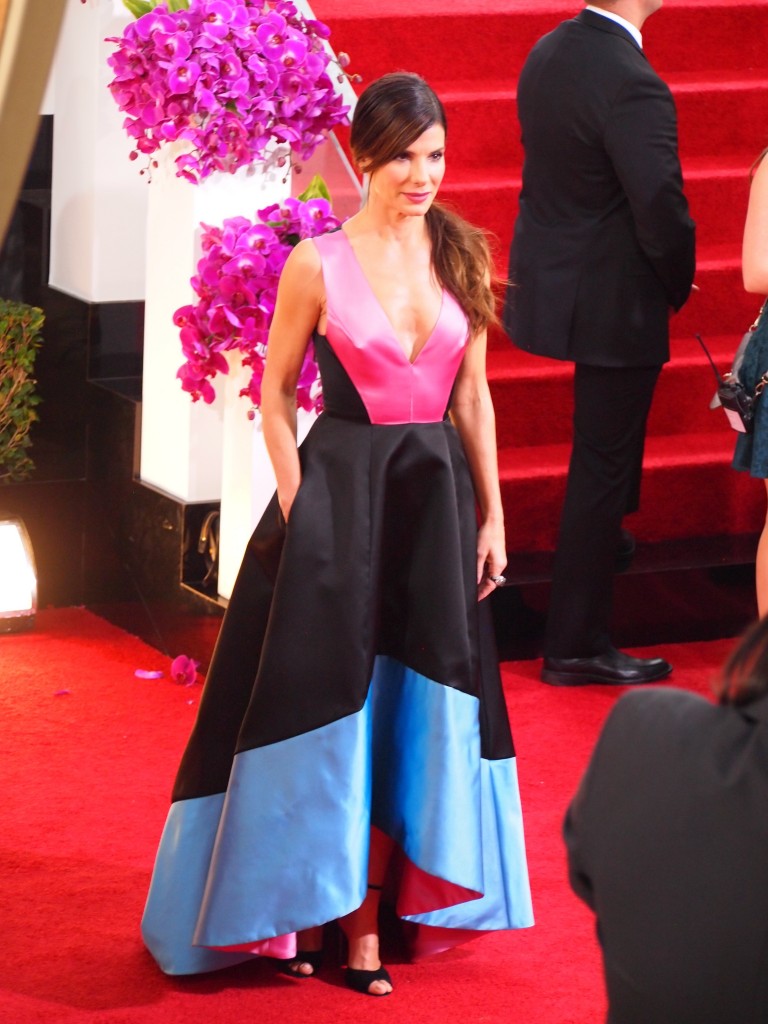 SANDRA BULLOCK, BEST COLOR BLOCKING ON A DRESS
I apologize for the lame award, she was one of the best dressed last night but she is not THE best dressed. We all know who that is and I will save that for later. I love love love this Prabal Gurung on Sandra who defies her age and Gravity. Ha, got that in!