Read Snob Fashion Awards, Part 1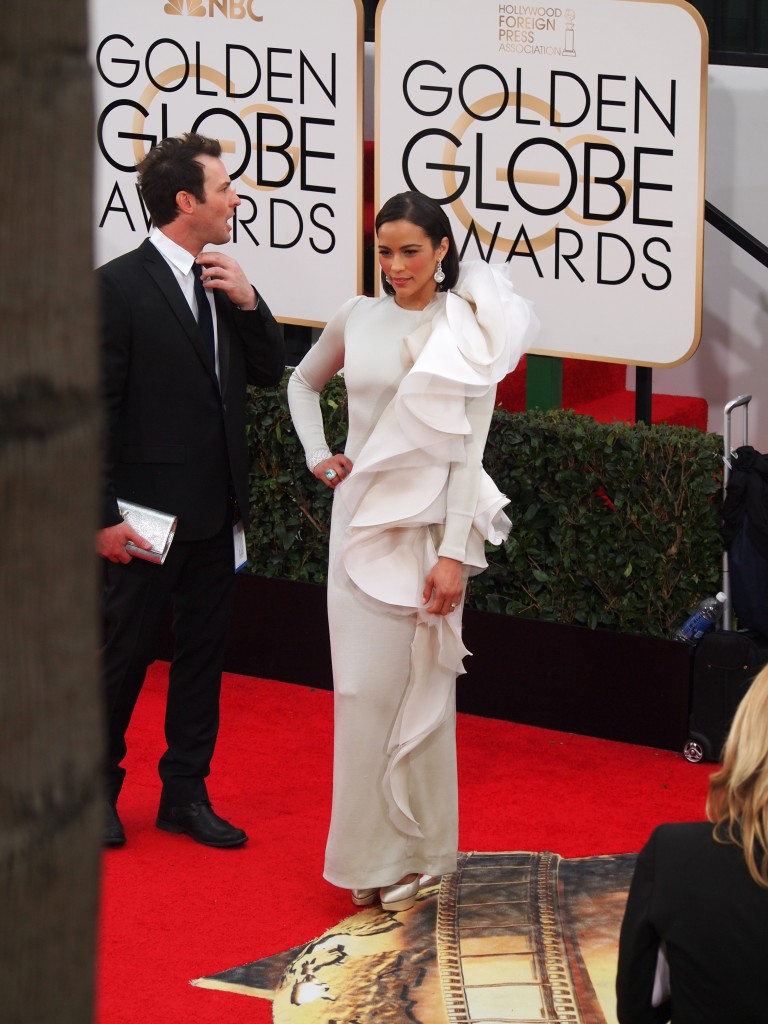 PAULA PATTON, BEST EMBELLISHED DRESS
I love this Stephane Rolland Couture even though everyone was doing the Tina Fey, "What the WHAT?". She looks like an angel so she is able to turn this overly embellished gown in to an ethereal cloud. I'm just happy the fashion was daring and not boring. So thank you!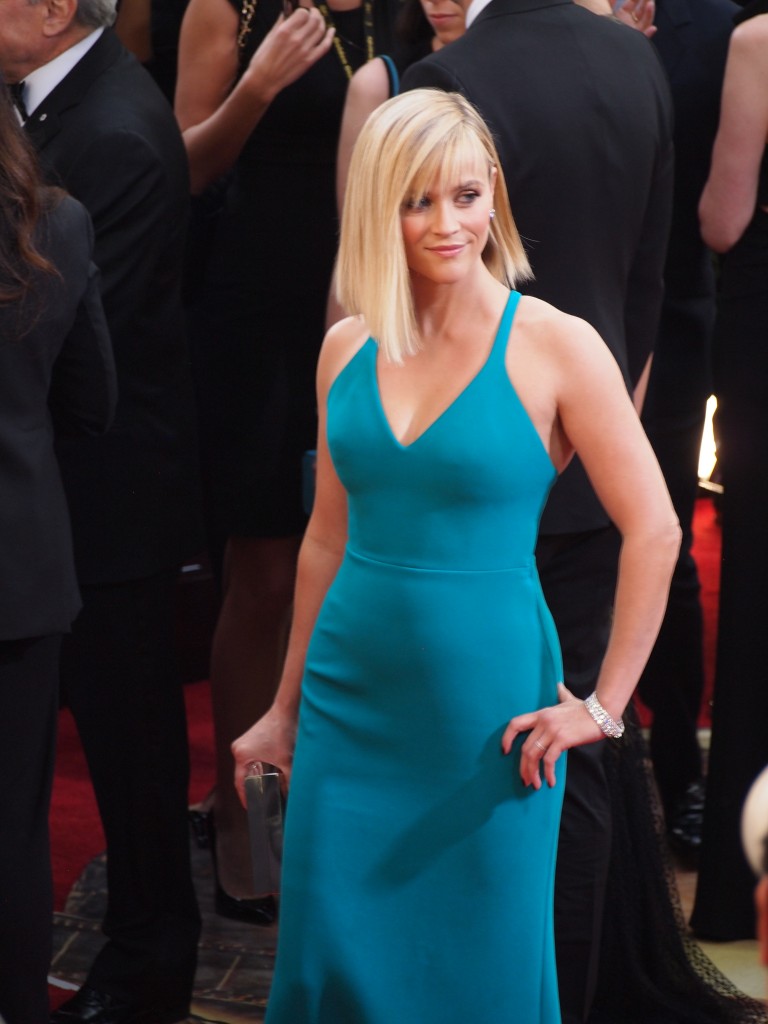 REESE WITHERSPOON, BEST BORING DRESS
And speaking of boring. She looked good in Calvin Klein and that's what matters. Or is it? The color is amazing, but not enough to wow a tough crowd.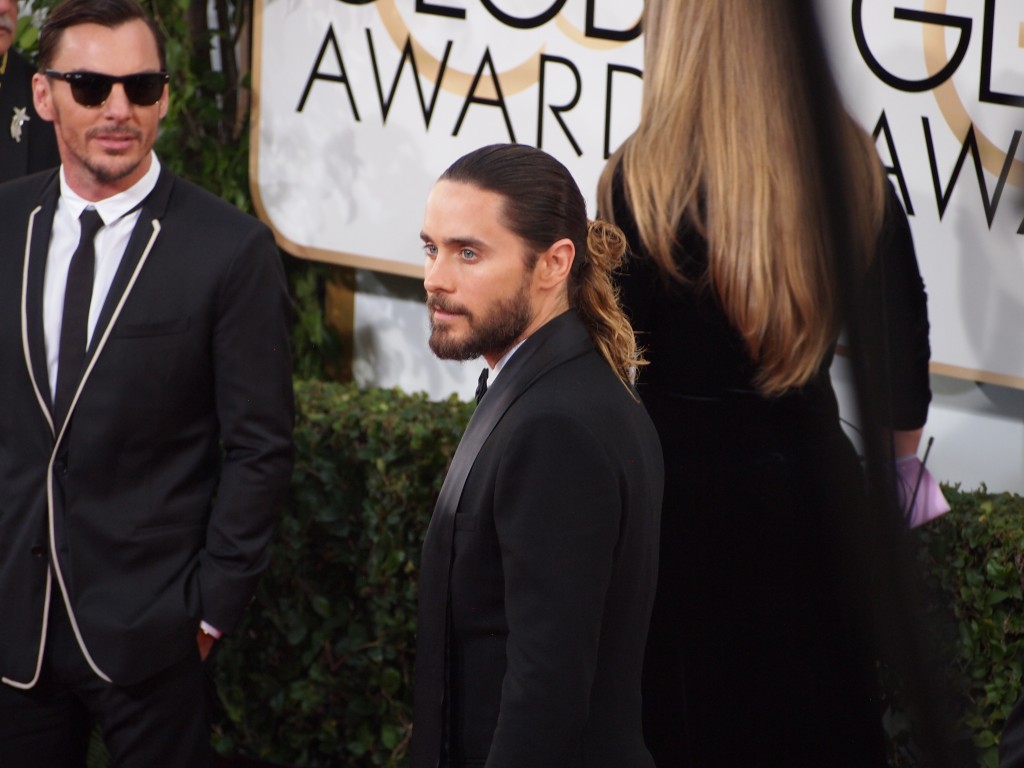 JARED LETO, BEST DRESSED MALE
If you have not seen Dallas Buyers Club, do that immediately. As soon as I walked out of the theater, I called for a Jared Leto win. He looked dashing and very comfortable in his own skin in his Saint Laurent suit.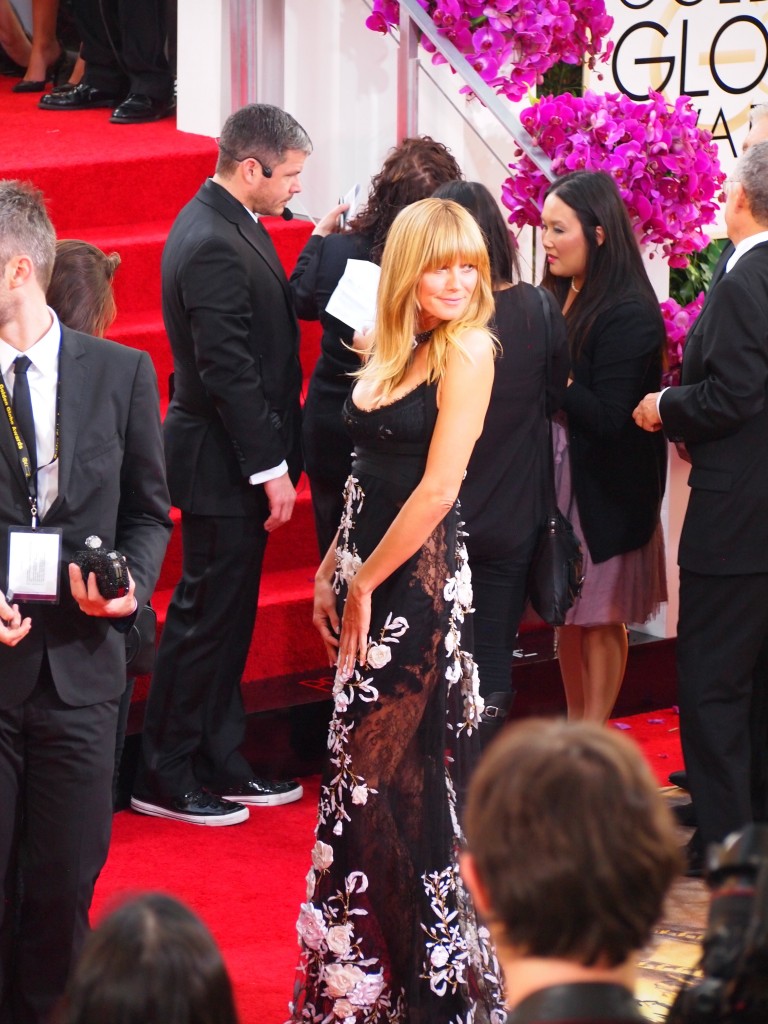 HEIDI KLUM, BEST DRESS TO SHOW OFF YOUR GREAT LEGS
And that is all I can say about this Marchesa. This was not a favorite on the carpet or from Marchesa.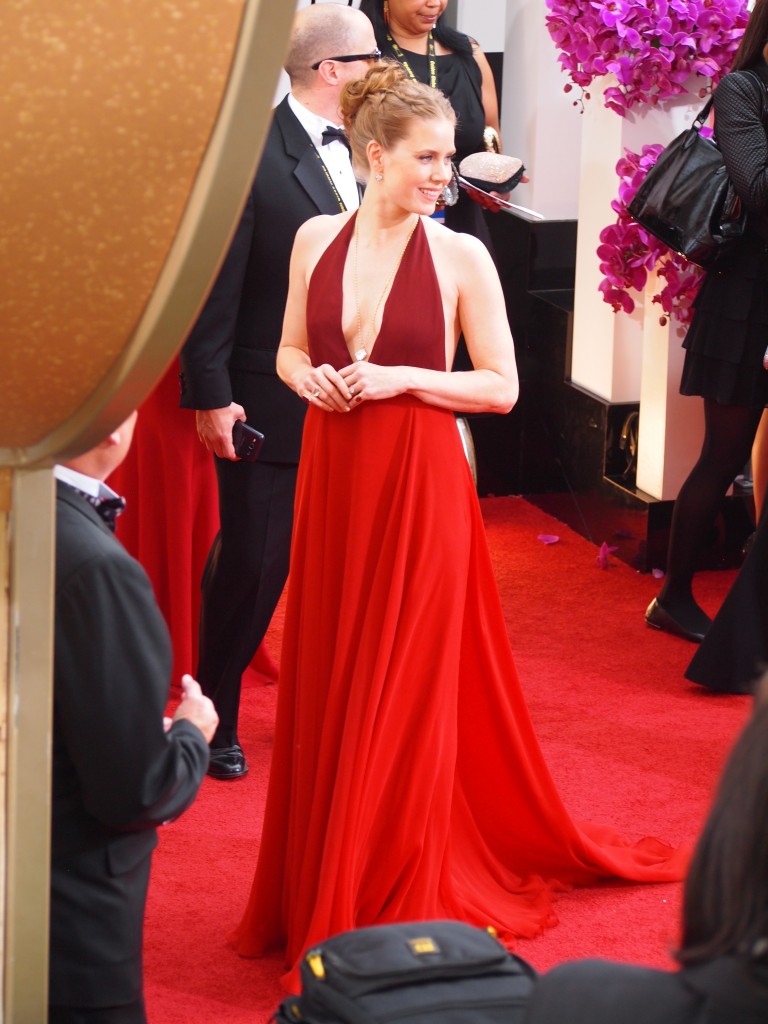 AMY ADAMS, MOST COMMITTED TO THE ROLE SHE WAS NOMINATED FOR
I'm used to her wholesome persona (Enchanted is my favorite movie from her) so I was surprised at how good she was at portraying sexy hot bombshell in American Hustle. Damn those boobs were amazing. But whatever tape they used in the movie, she did not use here in this Valentino. But still, I award her with best method dressing at an awards show.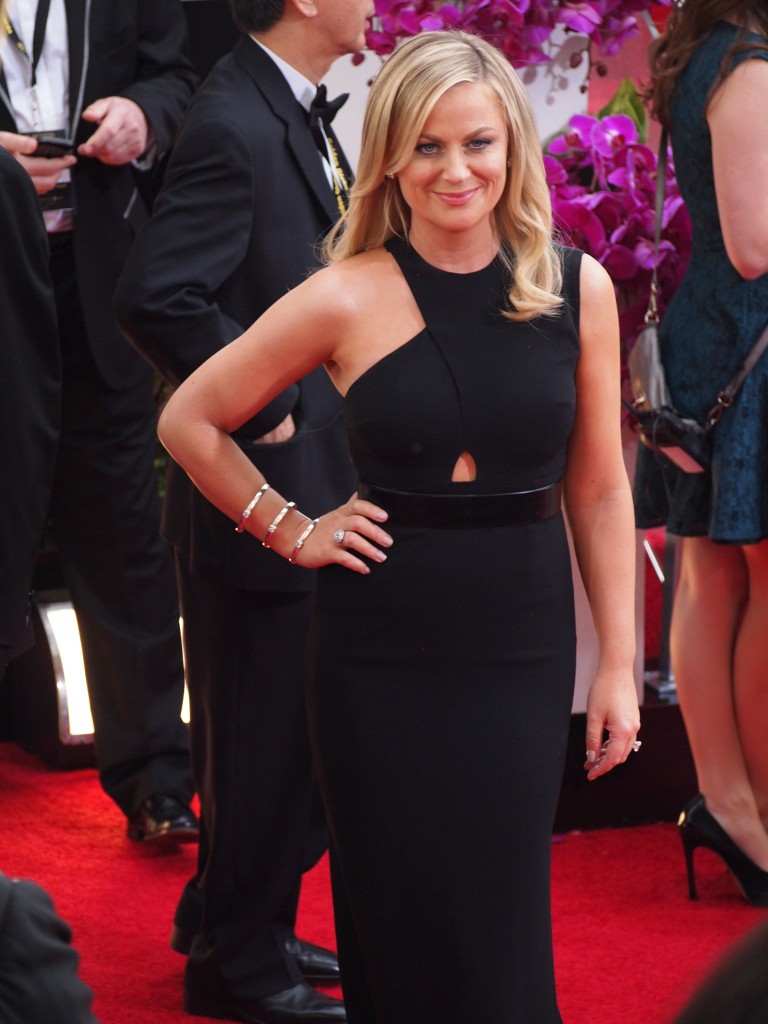 AMY POEHLER, BEST CHOICE IN STYLIST
Her entire wardrobe last night was spot on. It is hard enough coming up with one dress for the big night but with multiples wardrobe changes and no misses? Her stylists worked hard. This Stella McCartney with the intricate neckline and cutouts is perfection.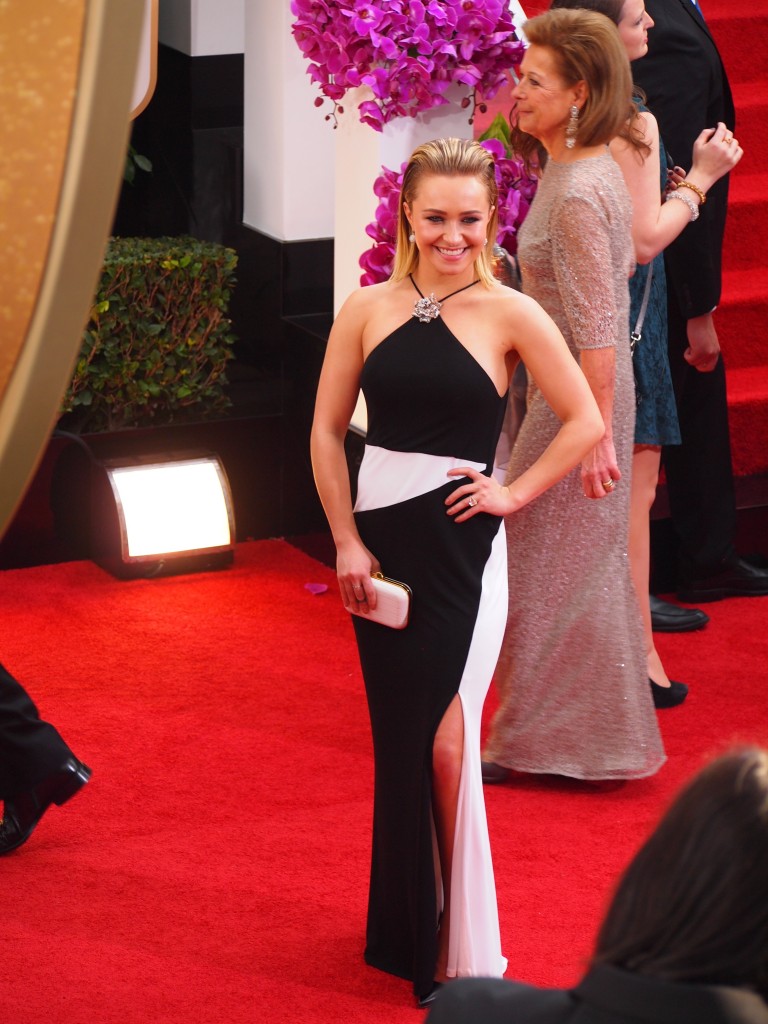 HAYDEN PANETTIERE, MOST TRAGIC LOOK FOR A HOT YOUNG SHINING STAR
I am obsessed with her on Nashville. She is sad and mean and I can't decide if I want to slap her or hug her or both. She looks amazing week after week on the show but totally bombed when it counts. There is nothing wrong with this Tom Ford, it is just not right for her stunning shapely figure. And the greased back mullet?? Ughh.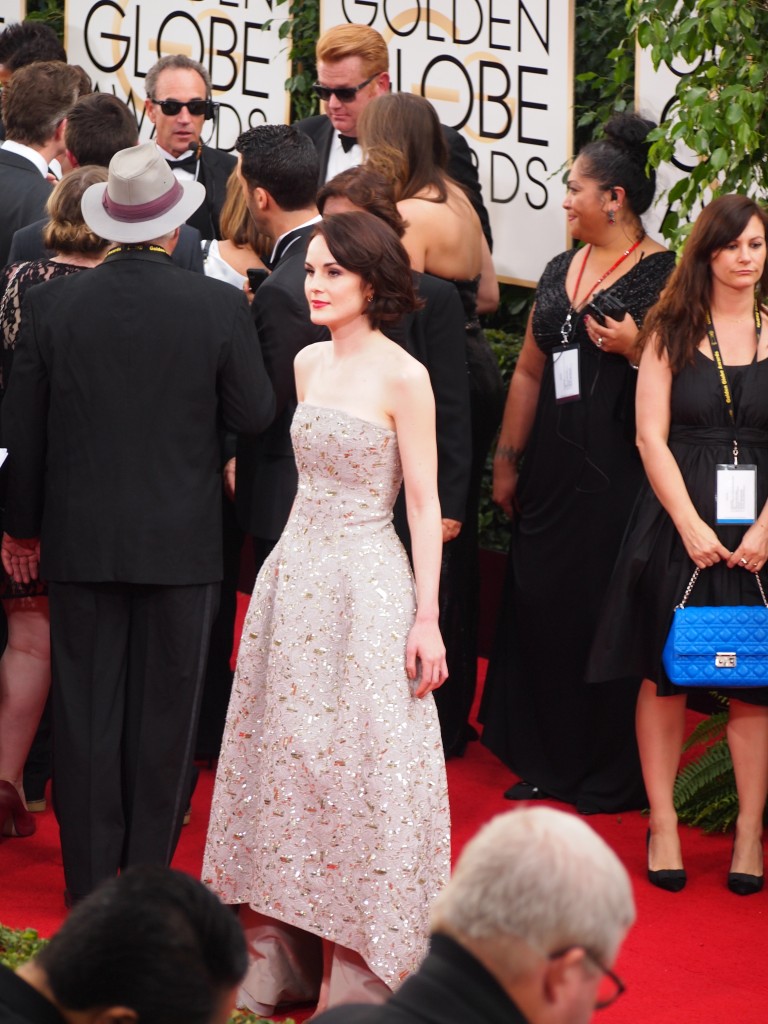 MICHELLE DOCKERY, MY FAVORITE ACTRESS IN A SO-SO DRESS
Downton Abbey is hands down my favorite show of all time. Don't get me started on why, it will take forever. But I think Michelle Dockery forgets it is not 1922. The Oscar de la Renta gown is perfectly pretty, I love the higher hem in the front and of course the beading is gorgeous, but it lacks modernity and personality.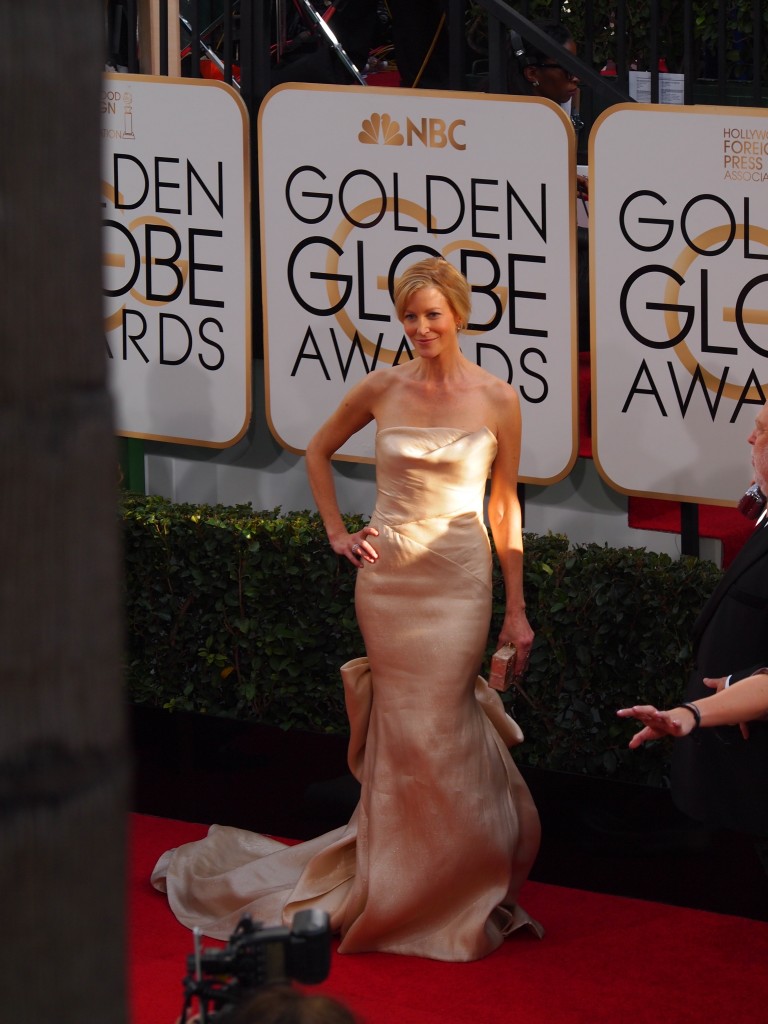 ANNA GUNN, BEST SHIMMERING MERMAID
Anna was one of the first to arrive and her wow set up the night for what was to be one of the best red carpet fashion in a long time. Donna Karen Atelier gave her old Hollywood glamour which literally took my breath away. She looked so stunning and gorgeous it made me so happy to see her. And it's not just because I desperately miss the entire cast of Breaking Bad.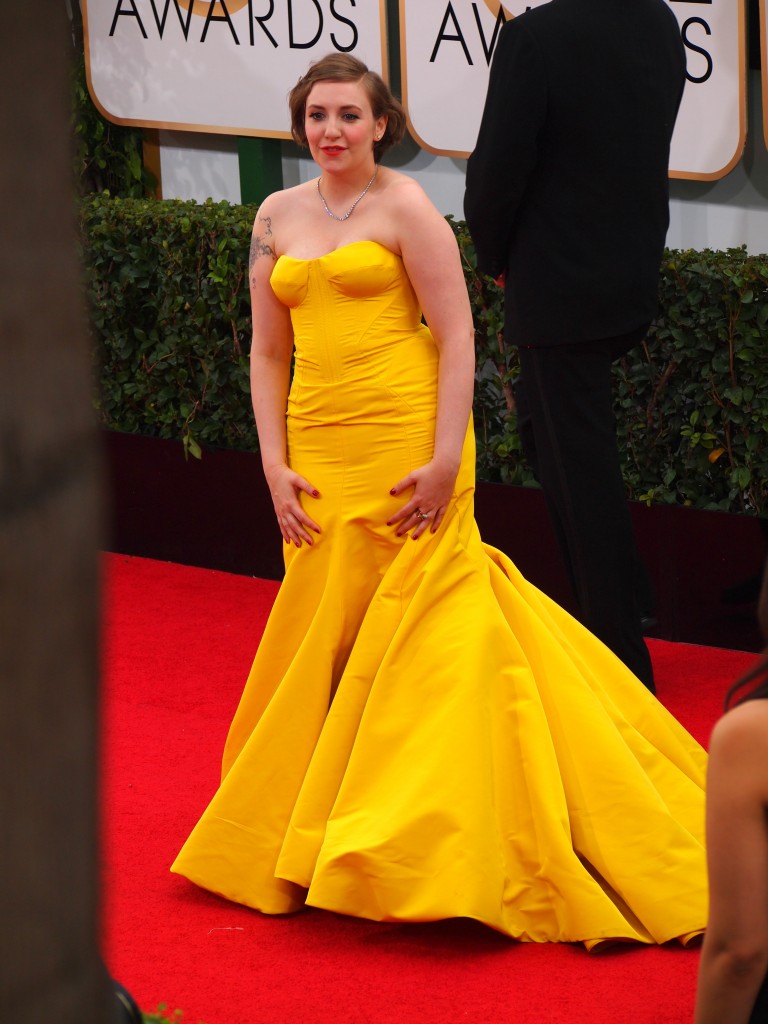 LENA DUNHAM, MOST CONSISTENT IN RED CARPET CHOICES
People get really sensitive when it comes to Lena so I will tread lightly when speaking of her in this Zac Posen. Maybe not bright yellow? But then again, everyone hated the brown Zac Posen she wore last year and this is definitely the opposite spectrum. It's all about owning it and she definitely has the right attitude so who are we to judge?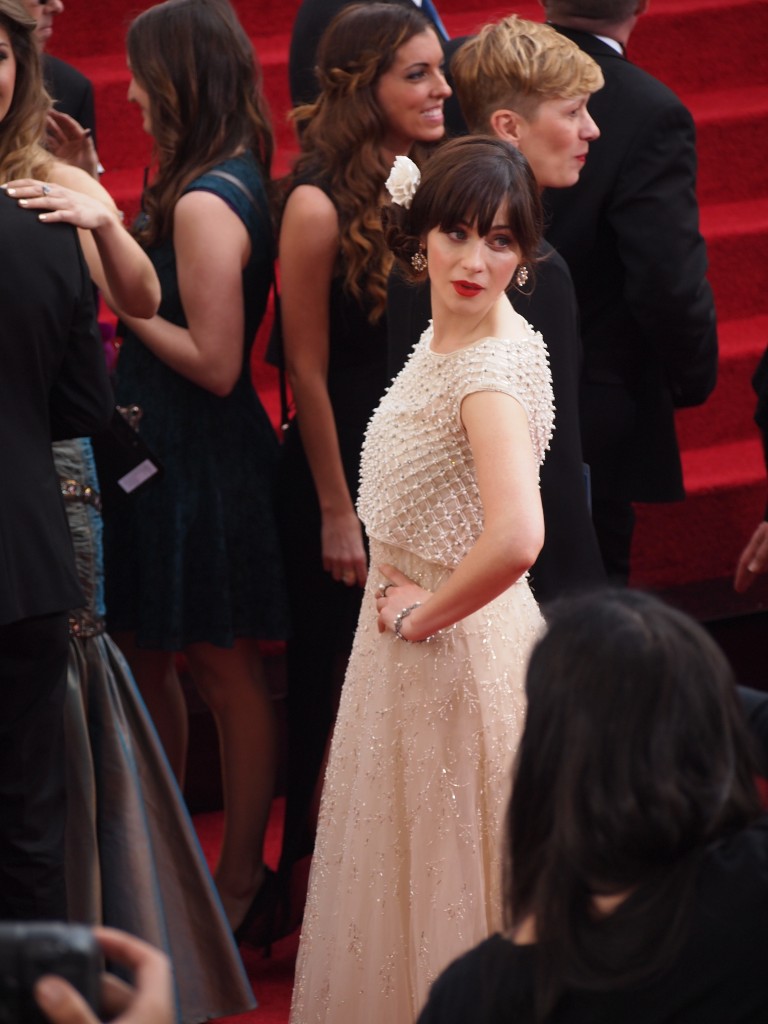 ZOOEY DESCHANEL, BEST PERSONALITY MATCH
This is who she is and we love her. She took the Oscar de la Renta and made it to suit her girlie bubbly self. That's the best kind of fashion. She had matching vintage earrings and nail art to go with the beading.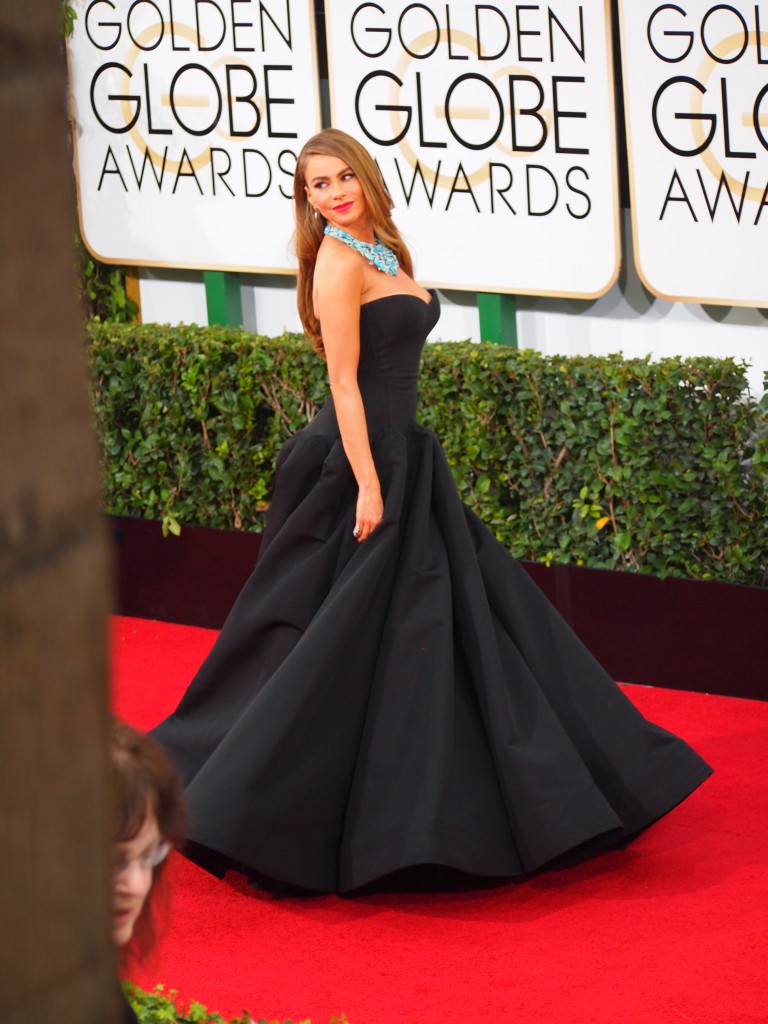 SOFIA VERGARA, BEST DRESS FOR THE BEST BODY
She literally can wear anything and rock it but she knows exactly what her body is all about and dresses accordingly. And she is lovable!! She should totally run for president, too bad she can't. She had an equally over the top dress at the Fox afterparty, check out my Instagram feed for showy shots of her.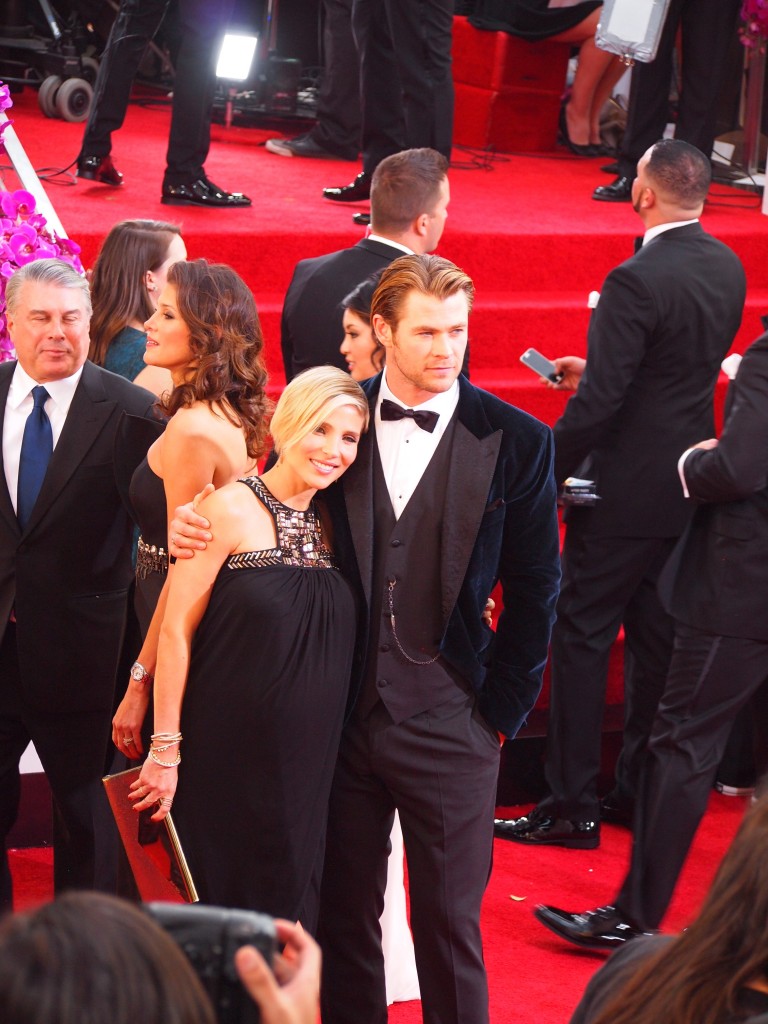 CHRIS HEMSWORTH, HOTTEST MAN ON EARTH
He wore a navy Dolce & Gabbana velvet tuxedo but he could wear anything. Or nothing. Doesn't matter.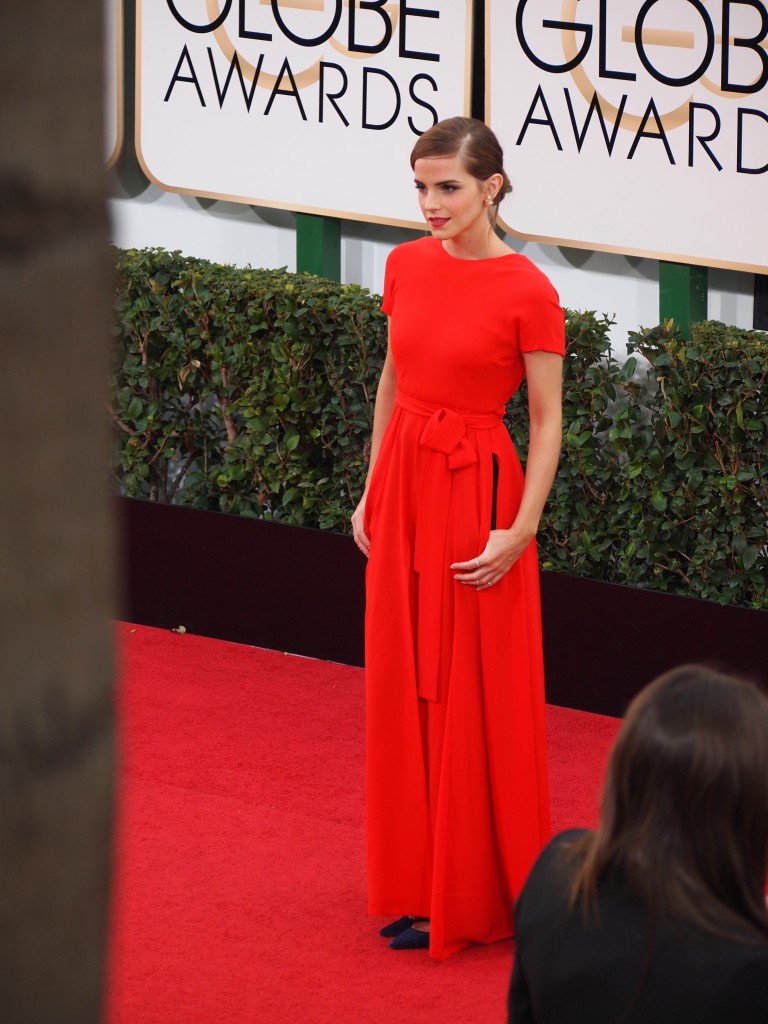 EMMA WATSON, BEST RED ON A DRESS EVER
I want an entire wardrobe in this red. Valentino knows how to do red right but this cherry bright red is the best in the history of fashion. The simple charming dress is age appropriate yet elegant for the occasion. I caught her changing her uncomfortable pumps for kitten heel sandals outside the Weinstein Party. Not even wizardry can over-power the pain heels cause.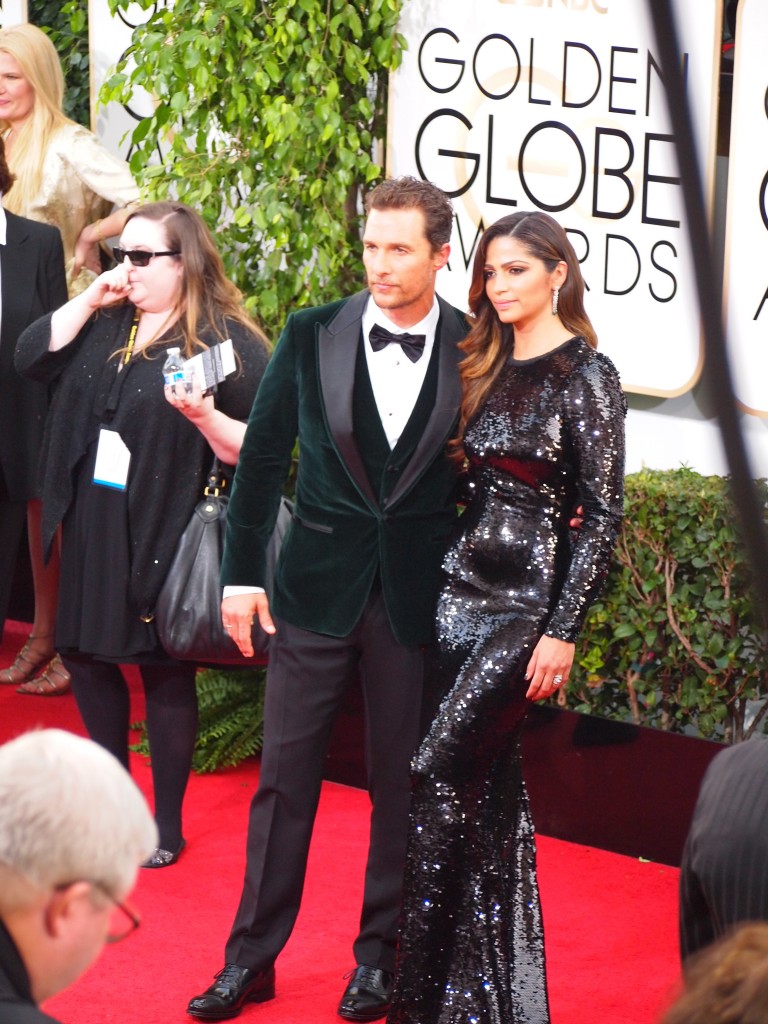 MATTHEW MCCONAUGHEY AND CAMILLA ALVES, BEST LOOKING COUPLE
Of course he would show up wearing an emerald green velvet Dolce & Gabbana tuxedo. And look perfectly at ease. He credits his love of life to his wife Camilla. We have the same hair stylist, I ran in to her last Friday at the Meche salon and she looked great. And nobody looks good with wet hair and the terrible robe but she did.
And finally…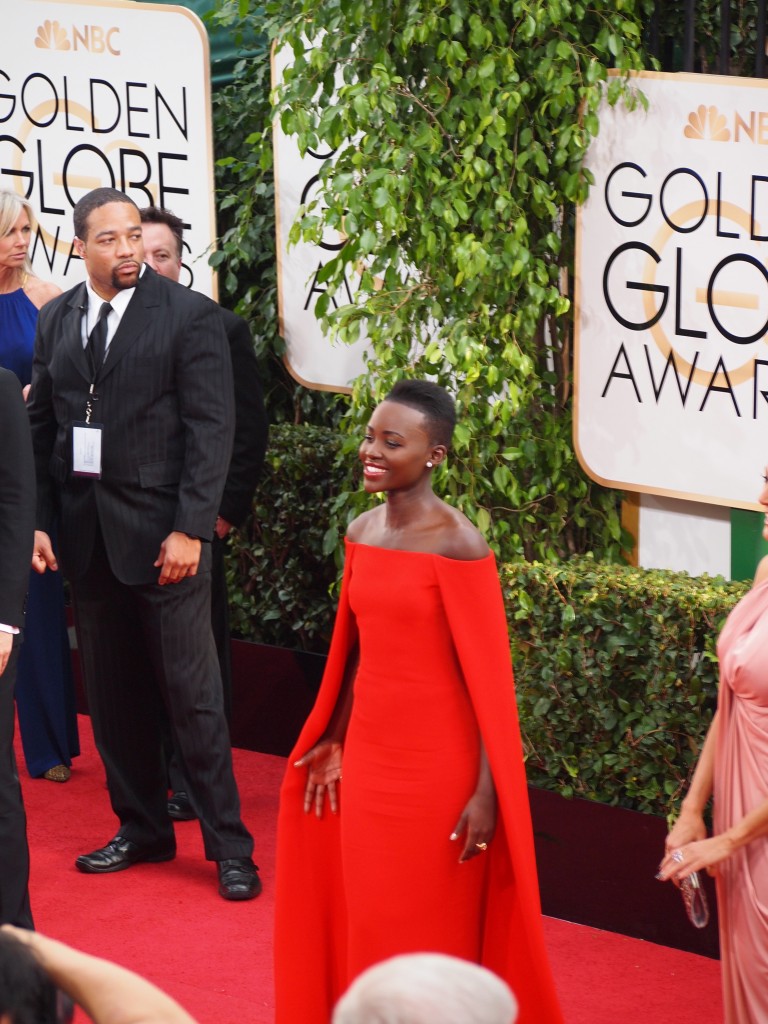 LUPITA NYONG'O, THE ABSOLUTE MOST STUNNING BEST DRESSED
I'm so mad I couldn't get a clean shot of her but she was surrounded by people the entire time. As soon as she stepped on the carpet the entire world stopped and stared. Everyone knew nothing that night could and would top this. And she was early to arrive! This Ralph Lauren instantly stood out on the runway but I don't think even Ralph Lauren himself imagined what a magical transformation it would be on the right person. Not only is Lupita exquisite she is extraordinary in every way, she is articulate and introspective and to top it off, she just graduated from Yale.
And we end with random shots of the red carpet of people mingling and socializing.