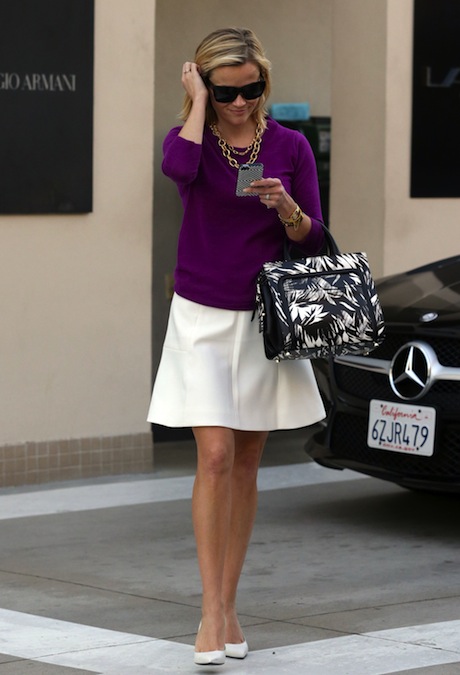 Another week, another set of crush-worthy celebrity bags! Let us know who's carrying your favorite in the poll below. The first contender is Reese Witherspoon, who seems to have a new tote every week – lucky girl! We love Jason Wu's subdued jungle print, and its placement on one of his best bags, the Daphne 2, makes it even more enviable. At Saks Fifth Avenue
for $2,295.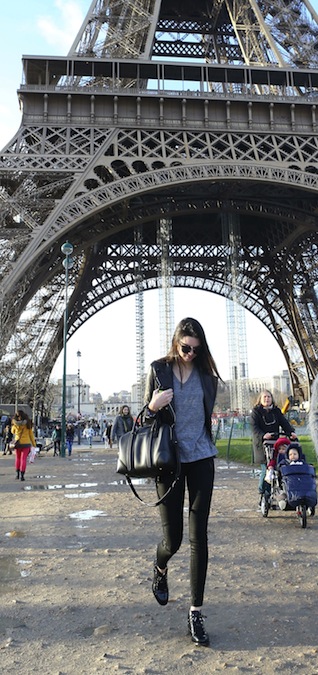 Kendall Jenner's modeling career has had quite the Fashion Month, starting with Marc Jacobs and ending with none other than Chanel. Family friend Riccardo Tisci also had her walk for Givenchy. Maybe this black Lucrezia was a gift? At Barneys New York
for $2,090.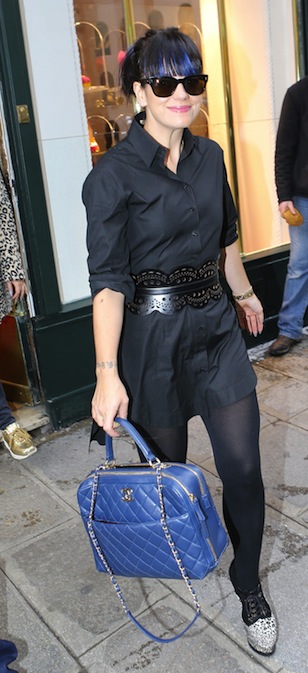 Lily Allen may have spent the day shopping for shoes at Christian Louboutin and Louis Vuitton, but her bag? A quilted Chanel! It even matched her blue hair…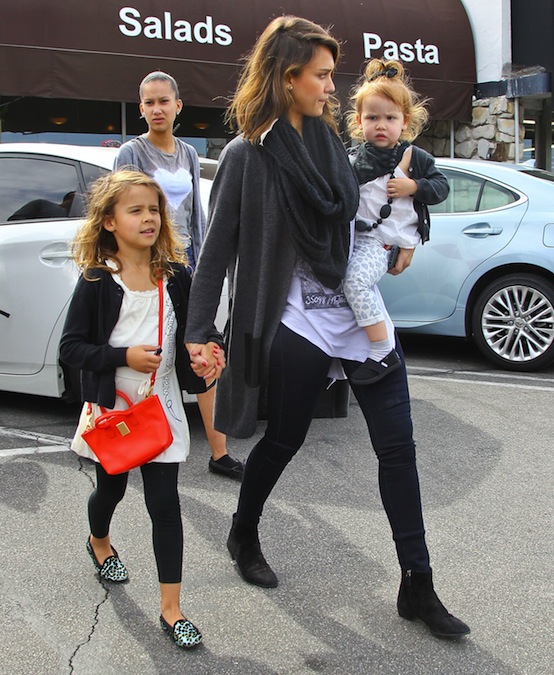 Though Jessica Alba certainly has an enviable bag collection, this week it's her daughter Honor's mini that's got my attention. The personalized Stephanie comes from Korean brand Couronne.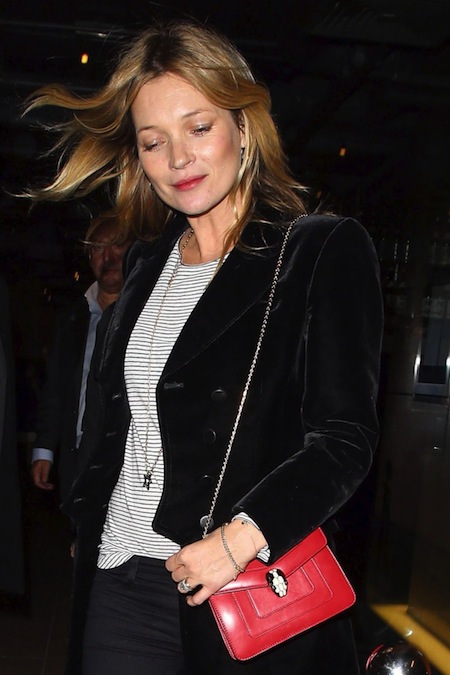 Kate Moss kept it all black, save for her cherry red Bulgari Serpenti shoulder bag. The brand's reptilian icon, a symbol of eternal youth (which based on the way Kate's aging seems pretty appropriate!), is cleverly integrated in both the chain and snake head closure – malachite eyes included. At Bulgari for $2,650.