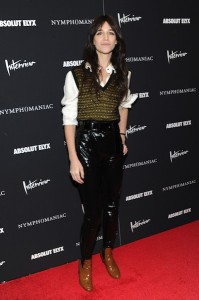 Fashionista's best dressed list is up. And yes, that is Charlotte Gainsbourg already in Nicholas Ghesquière's Louis Vuitton collection.
Finally, what the world has been waiting for: Karl Lagerfeld's emoji app. On the Cut.
In terms of winter binging, the bad news is that summer is only 99 days away. The good news is that Elle outlines the best workouts to get your bikini body ready.
In honor of another Terry Richardson scandal, Bullett made an allegation timeline.
Now read the Dazed Digital guide to Riot Grrrl for some feminist empowerment.