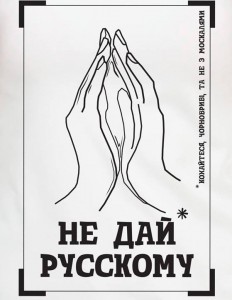 Ukrainian women have launched a strike on Russian men, boycotting sex. On The Atlantic.
The Cut covers Marc Jacobs' most expensive dress of the season.
While it's freezing outside, take a little look at Refinery 29's spring vacations and dream about them.
Sean Combs has gone back to Puff Daddy and we like it. On the The Huffington Post.
Into the Gloss interviews all the first kissers from our favorite viral video.
Now, to ensure a good Wednesday, see all of Beyoncé's tour costumes on YouTube.