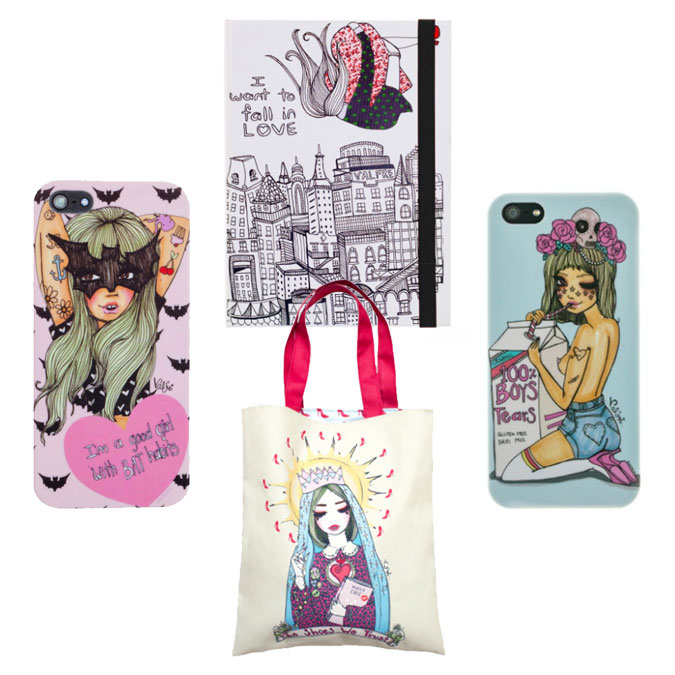 Ilse Valfré is a Mexican artist promoting some serious girl power. Through her incredible art, she makes having a healthy attitude about being a girl part of your daily routine – namely because her messages are scrawled out on a number of cheeky accessories you can carry with you all the time. Female empowerment has never looked cuter! Accessories available at Valfré.
Falling in Love Journal Book ($24): A sweet little present perfect for anyone from your young niece to your best friend. Leave a message inside to commemorate the gift.
Bat Habits iPhone 5 Case ($24): I'm getting this for myself, though! The mix of hearts and cupcakes with black bats and a play on words is just Valfré's speciality.
Holy Chic Tote Bag ($30): "In shoes we trust?" Amen to that! This is perfect as a reusable bag, or as the weather gets warmer, as a beach tote.
Boys Tears iPhone 5 Case ($24): This is Valfré's most popular print, and it's no wonder why. What a great message to send girls, reminding them of their own power in relationships!