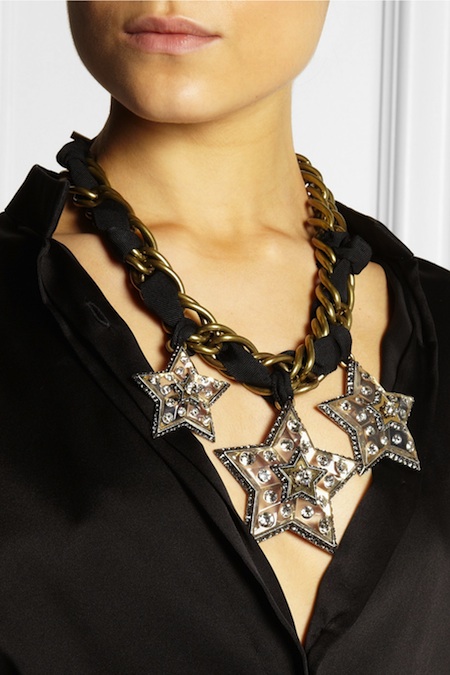 For the Lanvin Spring 2014 collection, it was all about hearts and stars, but these are not the petite kinds of hearts and stars you see on so many dainty jewels today. They're mega oversized (though believe it or not, these are smaller than the pieces that initially went down the Parisian runway!). Just look at the Altair gold-tone necklace
($2,490). Named after the brightest star in the Aquila constellation and the 12th brightest in all the night sky, this galactic trio could have an entire look built around it. So forget flowery spring embellishments – get starry-eyed with these Swarovski-accented jewels. Available on NET-A-PORTER.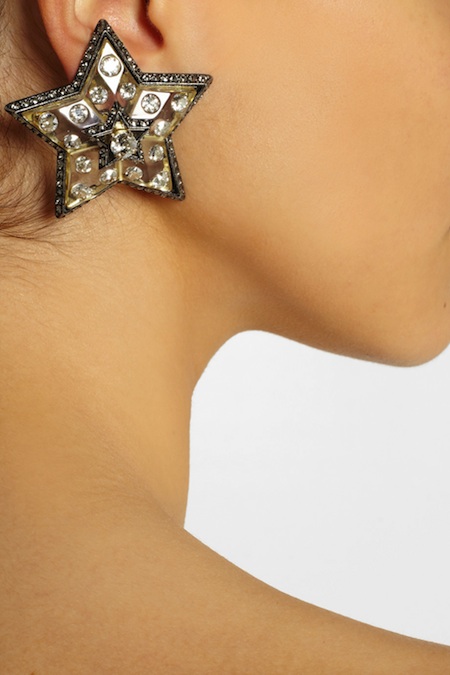 Altair Silver-Tone Swarovski Crystal Clip Earrings ($1,385):
There's no denying how gorgeous these are. I just hope the clip-ons aren't too weighty!

Mira Gold-Tone Crystal Necklace ($1,385):
Wear your heart over your heart – embellished in crystals. This even comes with another cute Lanvin-engraved one near the clasp.