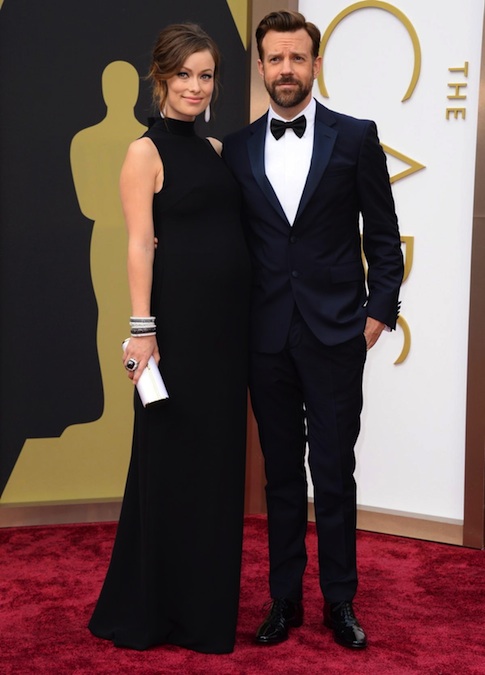 Best
Olivia Wilde x Valentino: Seven months in, and she hardly even looked pregnant! Olivia wisely made the white-striped back the main feature and kept the front of her sleek, black Valentino simple, solidifying her place in history as best baby bump on the carpet.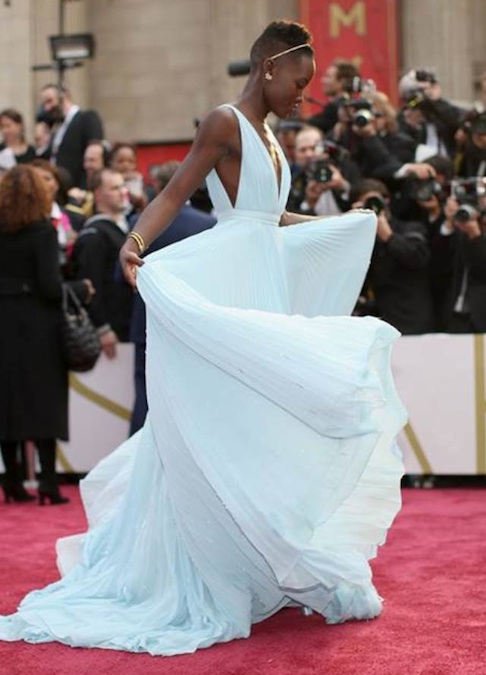 Lupita Nyong'o x Prada: The best supporting actress looked like a princess in Prada, telling interviewers that the blue hue, "reminds me of Nairobi. It's a little bit of home."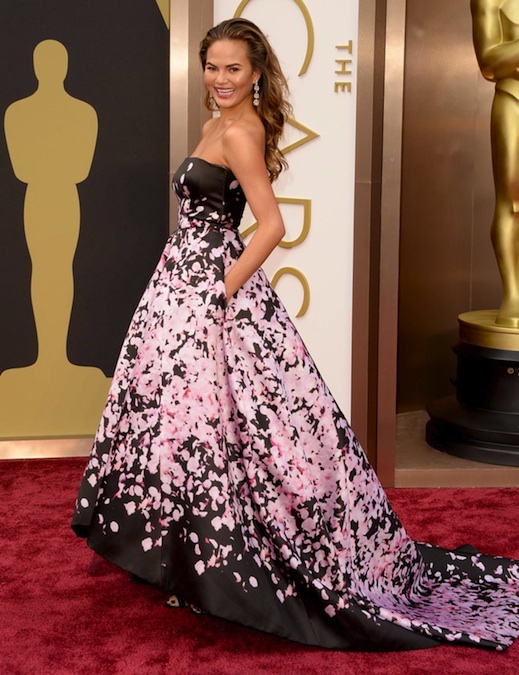 Chrissy Teigen x Monique L'Huillier: This stunning floral number was my favorite runway look from Monique's Fall 2014 collection, and it's just as gorgeous on Chrissy.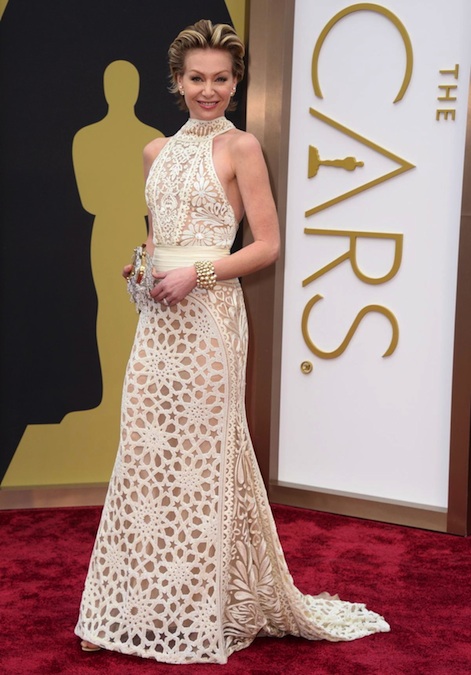 Portia de Rossi x Naeem Khan: After a year of seeing celebrities in sheer paneling that left absolutely nothing to the imagination, it's nice to see a sheer dress that's just as sophisticated as it is sexy.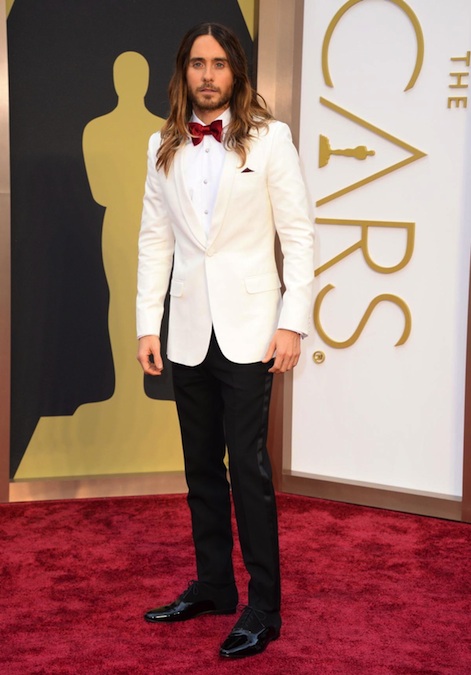 Jared Leto's hair: This is so obvious that no comment is even needed.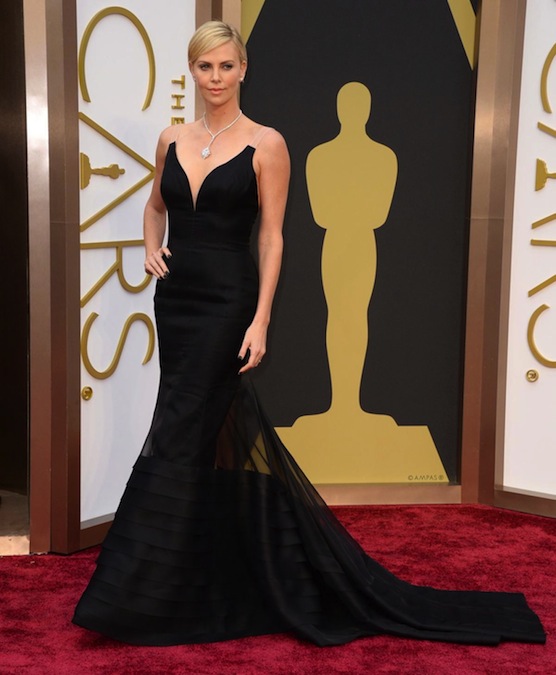 Charlize Theron x Dior: If anyone can make black exciting, it's her. The transparent straps are a bit disconcerting, though definitely keep your eyes on all the details.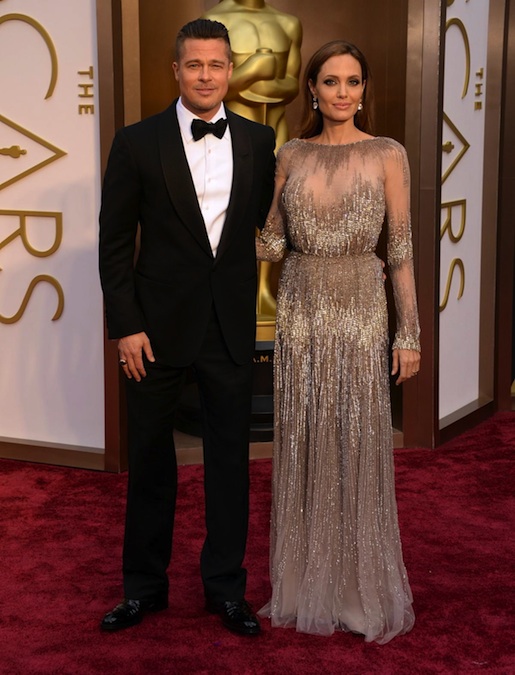 Angelina Jolie x Elie Saab: It may not have caused as much of a sensation as her leg, but this is how to show off décolletage in the most tasteful way.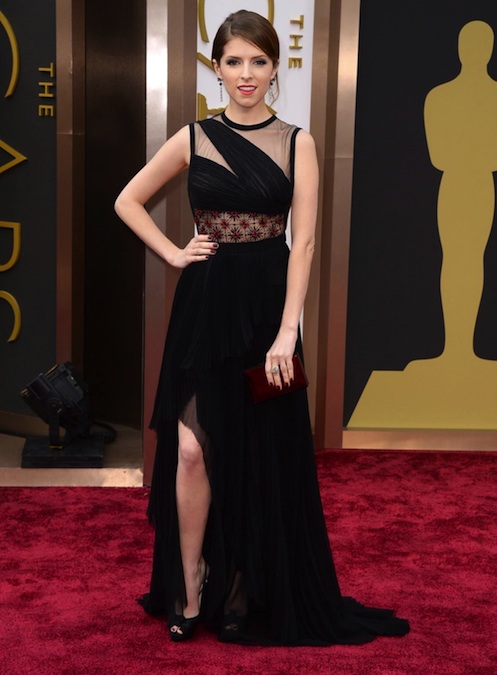 Worst
Anna Kendrick x J. Mendel: While I was intrigued by the crisscross on the back, the midriff detail felt too old lady.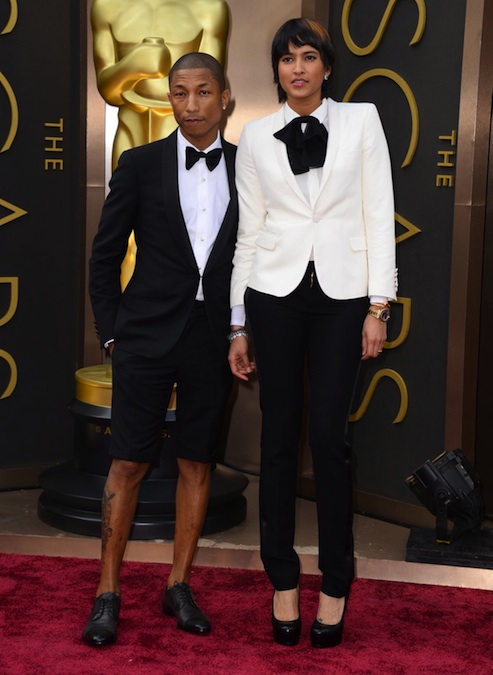 Pharrell x Lanvin: He waited until his performance to don the now-famous hat, instead allowing the focus to land on black tuxedo shorts. If only they didn't make him look like Dennis the Menace.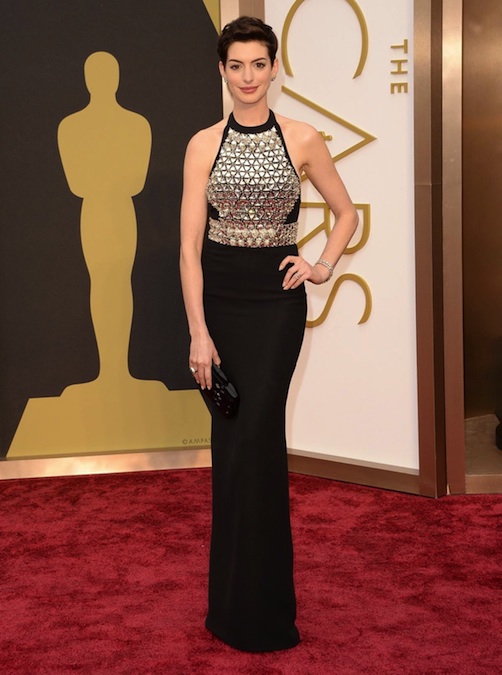 Anne Hathaway x Gucci: Going to war, Anne? This was too much chest armor, to the point where it nearly blinded the audience while she was presenting the first award.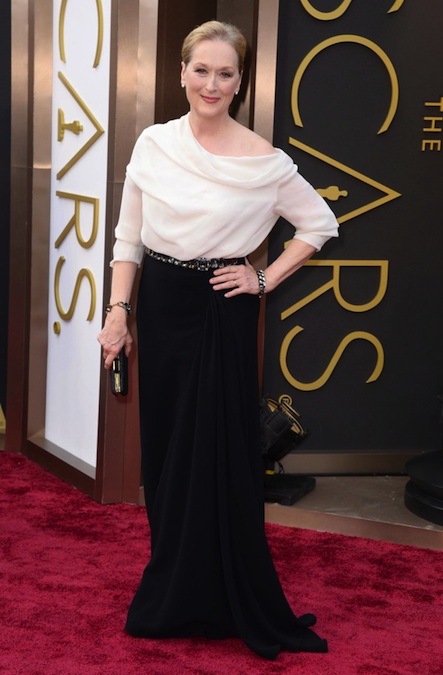 Meryl Streep x Lanvin: Sure, she could have put more thought into this, but this is Meryl Streep – she's been there, done that, and no longer cares.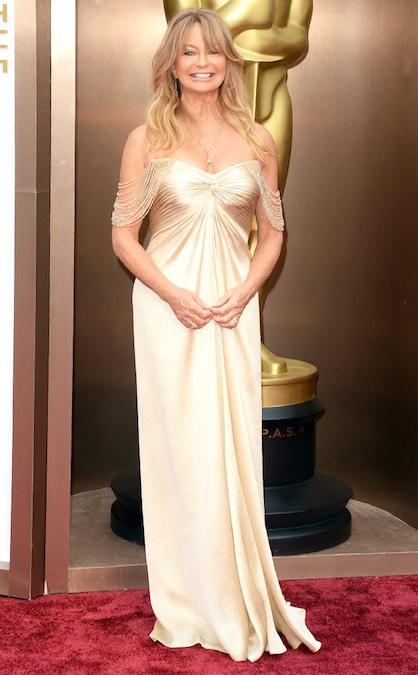 Goldie Hawn: I don't want it to seem like I'm picking on Hollywood legends or anything, so here's the kindest manner in which to say it – this is interesting like in an ex-flapper sort of way.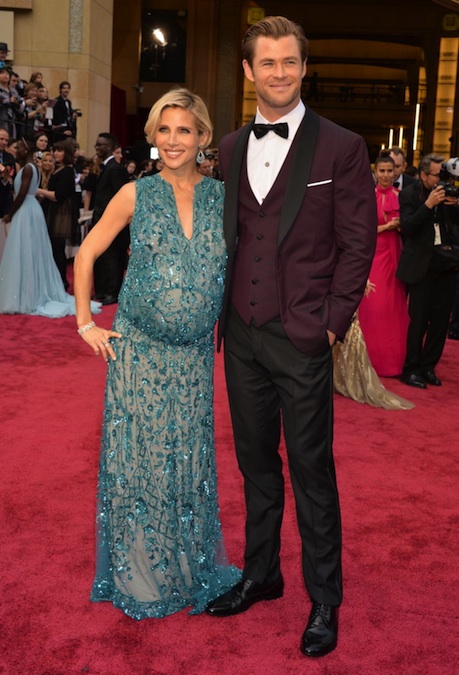 Elsa Pataky x Elie Saab: Chris Hemsworth's wife should've taken a cue from Olivia Wilde. In fact, she should have gotten her stylist's number, stat!