Fashion Month has wrapped, and the best was saved for last with this Paris Fashion Week beauty recap! Here's a peek at some of the most unforgettable looks that made their way onto Paris' runways.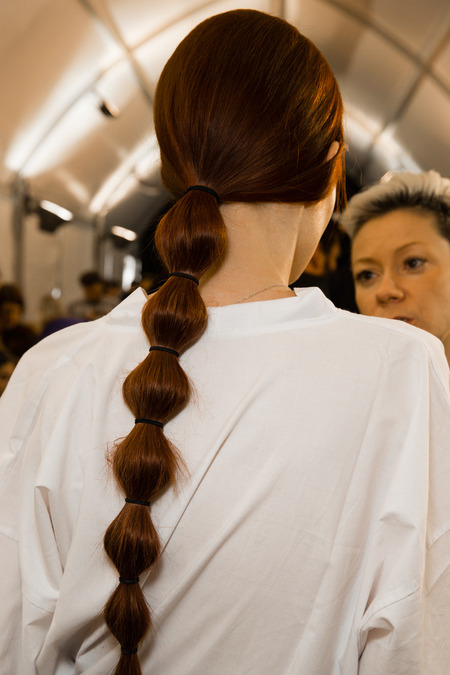 Valentino: Forget a boring, old classic ponytail. For Valentino, Guido Palau gave models 26-inch long ponytails with little bubbles created for dimension. Each bubble was tied off with a black elastic band.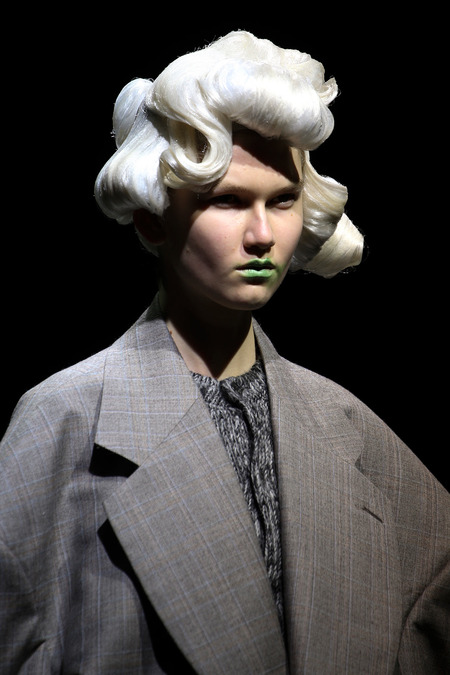 Comme des Garçons: Looking at the beauty look created for the show, it's little surprise that Rei Kawakubo was inspired by monsters this season. Green lipstick and eerie wigs looked great on the runway, but let's hope they don't hit the street.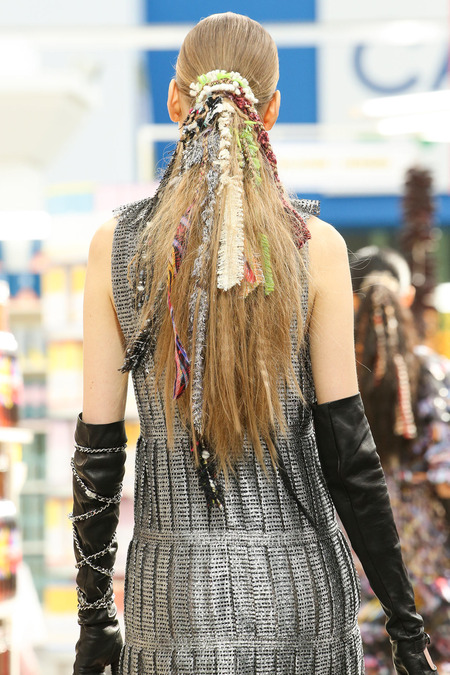 Chanel: Not only did some of the models have bright eye shades (we're talking neon green!), but their hair was pulled into a huge crimped ponytails and finished with macramé dreadlocks.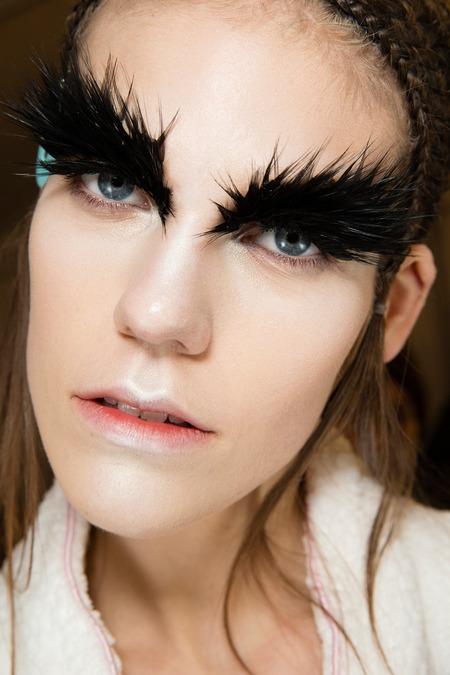 Alexander McQueen: The look was not for the faint of heart; not only did some models have black, spiky feathers, which were hand-cut and and glued one by one onto their brows and top lashes, but all of the models' hair was cornrowed with two long strands flowing out.
Images. style.com