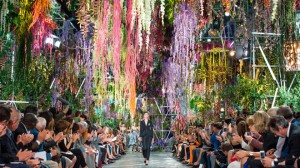 Dior plans a Brooklyn Navy Yard show à la Alexander Wang. On Time Out.
Here is a photo of Jared Leto wearing zebra pants. On the Cut.
Refinery29 gives us some good reasons to stop Facebook stalking your ex.
Joe Biden now has an Instagram, and it's the best thing on the internet so far. On Fashionista.
Photo Credit: PIXELFORMULA/REX USA