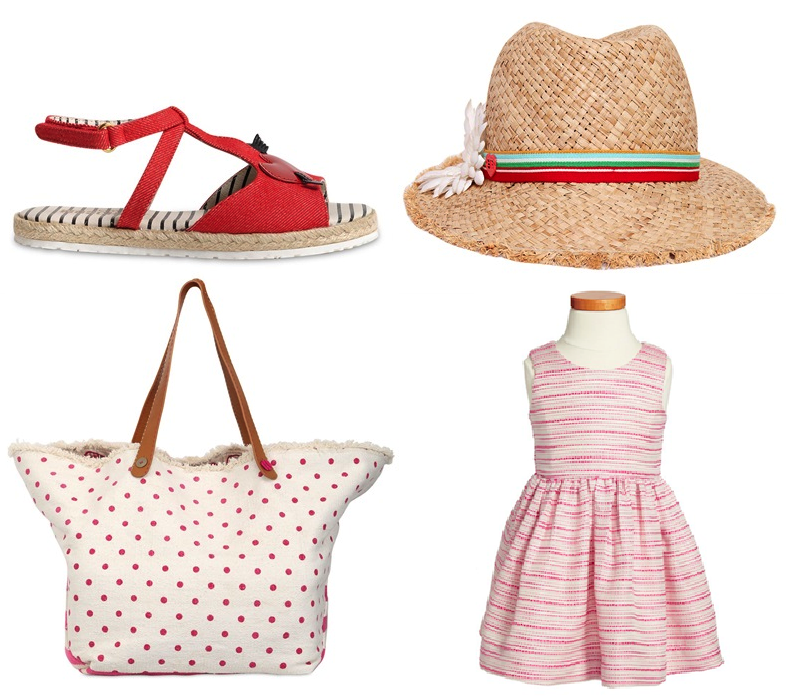 The constant shopping for your tot's wardrobe can be fun but also daunting at times, so I've taken out the guesswork with a roundup of girly summer essentials – heart-embellished sandals, floral appliqués on hats, and pink dresses accented ever so subtly with a silver, glittery sheen.
Moschino Denim and Patent Leather Sandals: If you think these cupid sandals are precious, just wait until you seem them on your tot's itty-bitty feet! On Luisa via Roma for $164.
Rykiel Enfant Straw Panama Hat: The main reason you want your girl to wear a hat is for protection against the sun, but she don't care about that – she just wants it to be pretty! On Luisa via Roma for $138.
Péro Carrycot Bag: Carry around some bedding for your sleepy baby. When you stop for a picnic in the park, she can take a nice cozy nap – the bag even comes with a cotton baby doll to cuddle with. On Luisa via Roma for $546.
Ruby & Bloom Dakota Dress: Whether your tot is headed to a friend's birthday or a family gathering (both of which there will be many this summer), she's going to need a nice dress, and given how many little girls love pink, I'd say there's at least a 75% chance that she'll want this because it's in her favorite color! At Nordstrom for $54.