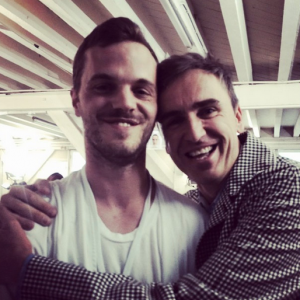 The designer who is partly famous for being unknown is revealed on The Cut.
Make your Friday a little better with Dolce & Gabbana models hitting on you on helium.
In an interesting turn of events, Dov Charney now has a job at American Apparel again. On Refinery29.
In the sequel to the cutest video of all time are pretty people getting naked.
Fashion advice from Beyoncé? "Pull out the big gun and put your freakum dress on." Find out how on The Cut.
Photo Credit: Suzy Menkes Instagram