If you love reading, then you need to check these 21 Best Romance Novels That Blow Your Mind Right Away and will make you want to fall in love.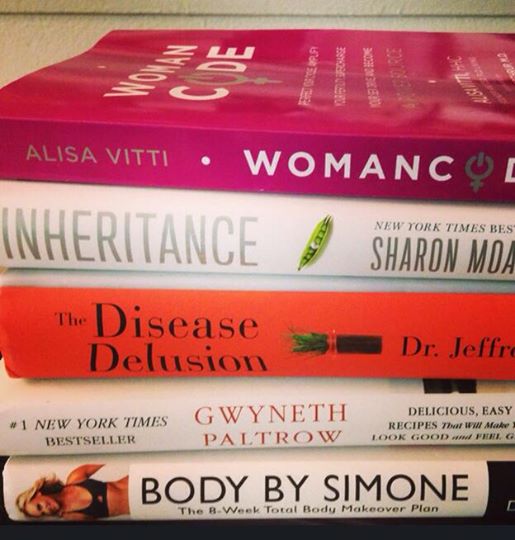 I'm planning a Gwyneth Paltrow-themed potluck dinner party – themed dinner parties are kind of my thing…I don't like to cook, but I love getting people together and I find that if it's around a theme like Momofuku, raw vegan, or Gwyneth, it makes everyone else get more excited about partaking. I'm never strict about people sticking 100% to the theme. It's just to kind of giving an overall direction to what people cook and bake so I've been stocking up on books that loosely make me think of Gwyneth Paltrow/Goop. Of course getting both of Gwyn's books was a must, but there are also a bunch of health and wellness ones that I picked up (some of which are pictured above). It's incredible how much we can affect our health with what we eat. I must have picked up at least two dozen books these last few weeks and among the ones I'd most highly recommend are: Organic Avenue: Recipes for Life, Made with LOVE*
, Clean Eats
, The 3-Day Reset, and of course Gwyneth Paltrow's books
(not even so much for the recipes, but just for the fact that her books are visually beautiful and as widely reported have some funny GP-isms).
I also recently saw the documentary Fed Up. It's truly eye opening and should be considered a mandatory watch for all parents. If you have any interest in health, wellness, and/or weight loss go see it now! One of the doctors prominently featured in the documentary is Mark Hyman so he's next on my reading list. A friend of mine became one of his patients about a year ago and with his help has lost 35 lbs (mainly by cutting out gluten and sugar – sugar is the main topic of Fed Up).
I could talk forever about the issues discussed in these books and the thinking behind the recipes so I can't wait to have a few friends over to kibitz over healthy eats!