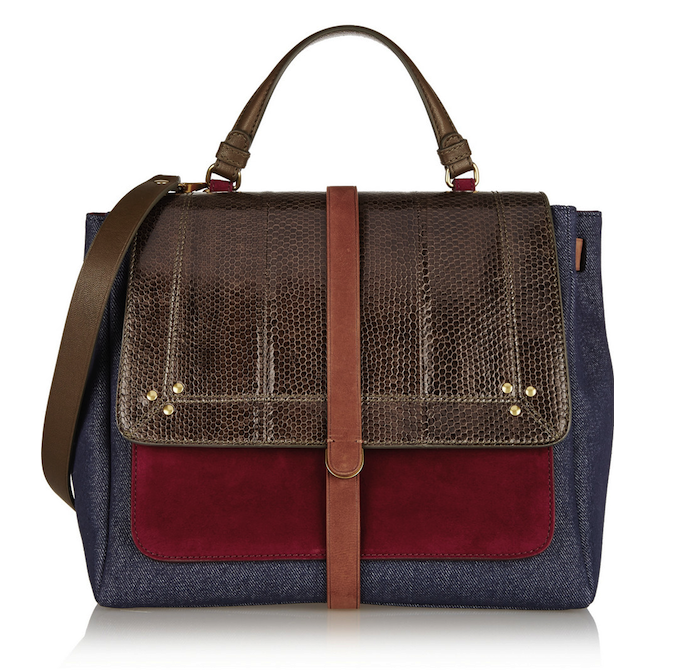 I absolutely love this! Never one to complacently go with the ordinary designer grain, mix-master designer (and husband to Isabel Marant) Jérôme Dreyfuss always has a distinct, unmistakable way of shaking up textures and colors. But this three-way combo of denim, suede, and snake is flat-out genius.
It's layered like a perfect parfait. Denim bags of any kind are hard to pull off, but by keeping it smooth and sophisticated in feel, it acts as a great base to plush suede and glossy snakeskin. The flap opens up to reveal the all-red suede panel, though when you keep it closed, the pop of color is discreet and flirtatious. The army-green exotic tops it all off for a nice flourish of decadence, and a strip of tan lamb leather makes for a high-contrast closure.
With a perfect shape and size and an interior that shows they have organization all figured out, this marks a massive hit for the brand, one that signals them as a strong contender to keep an eye on. On NET-A-PORTER
for $1,410.
Pair with: Set this shoulder bag off against a pair of bright white jeans, like Rag & Bone/JEAN's high-waisted skinny style. On Shopbop for $176.