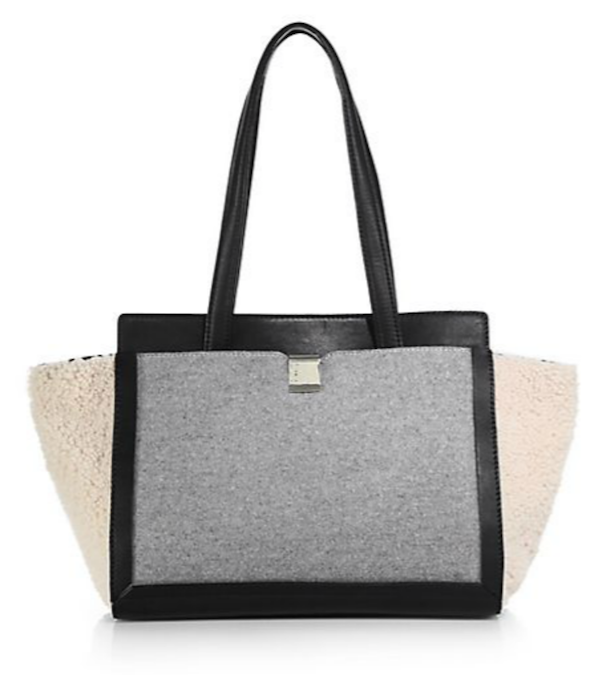 It might feel not quite right to be looking at shearling on the last day of July, but let's face it: Time moves fast and you can never be too prepared to make a smooth transition into fall. Enter Loeffler Randall's perfect transition piece: the updated Walker tote.
Yes, you could argue it's eerily similar to a certain Céline style (hello, Trapeze!). However, at this point, the flared edges are not so much a trend as they are a standard style. Anyway, it's really about the materials in this case. I love the unexpected mix of shearling and felt with leather; the contrast of the soft, sweet, and totally plush against strong, hard black leather feels so right.
Especially in a color combination you didn't see coming. Baby blue and creamy white plus jet black equals a feel that's quintessentially fall: light enough to ease you into the new season without jarring you with the typical deep hues of pumpkins and turned leaves. I've got to hand it to Loeffler Randall for exhibiting such a flawless use of the materials – and for keeping the price so nice. At Saks Fifth Avenue
for $595.
Pair with: Similarly, Thakoon keeps it light with their woven slim-leg pants in super-soft pastel plaid. On NET-A-PORTER
for $690.