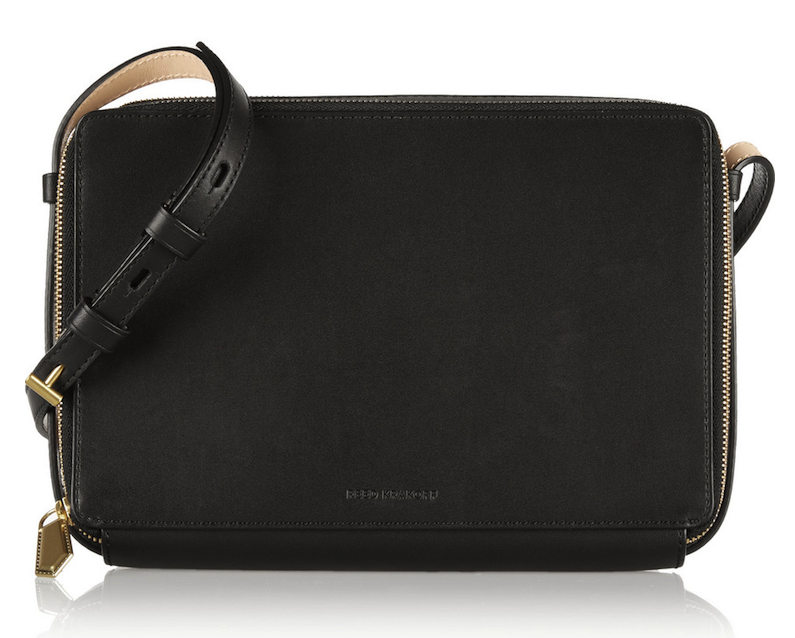 Reed Krakoff is significantly streamlining his already-stripped-down shape here, but that doesn't mean this bag is without remarkable details. A pure rectangle of clean leather sets the landscape for zippers, complete with uniquely shaped pulls, to make for an appealing detail, as well as a hardware-inspired buckle on the shoulder strap.
An advocate of the practical at heart, Reed always keeps organization at front of mind. This boxy, squared-off bag looks clean, but surprise: it offers two separate compartments. You've seen this concept before, but usually it comes in the form of two pouches stitched together. Smarter than the rest, the Gallery's pockets share solo construction, and are way more polished as a result. Great for summer travel or daily errand runs, this slim, light staple is the kind of piece that will make your life easier, instantly. On NET-A-PORTER
for $890.
Pair with: Keep loose strands off your face and neck while you jet around with the help of Missoni Mare's beach-turned-chic crochet-knit headband. On My Theresa
for $135.