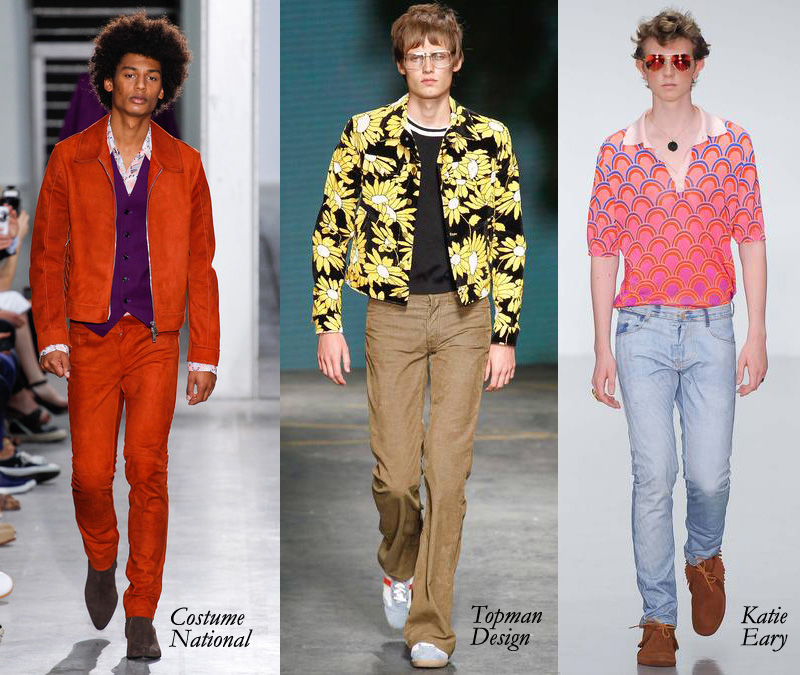 This season, the dates of the London shows were moved up to avoid coinciding with Pitti Uomo. Translation: the guys have now have their own MONTH. And why not? I think it's time we start taking menswear a little more seriously. Since the collections are shown just before women's Fashion Month in September, we're really getting a sneak peek at which trends to expect for ladies as well as men.
One of the more obvious ones we saw over the past month was the return of 70's cool. Flared jeans and suits, ties, pussy bow blouses (accessorizing the neck was big this season), and modern, more graphic interpretations of the term "flower power" were seen up and down the runways.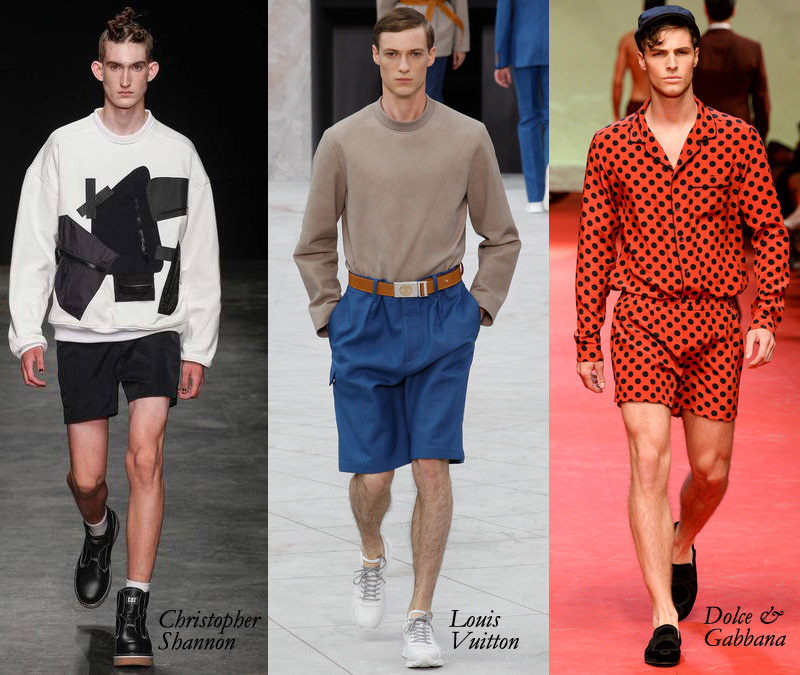 Being born and raised in the Caribbean, I wear shorts just about everyday (only recently did I even buy a second pair of pants!), so I was happy to see a couple of different silhouette options out there – high and fitted (which works great for us smaller guys), and a bit more oversized.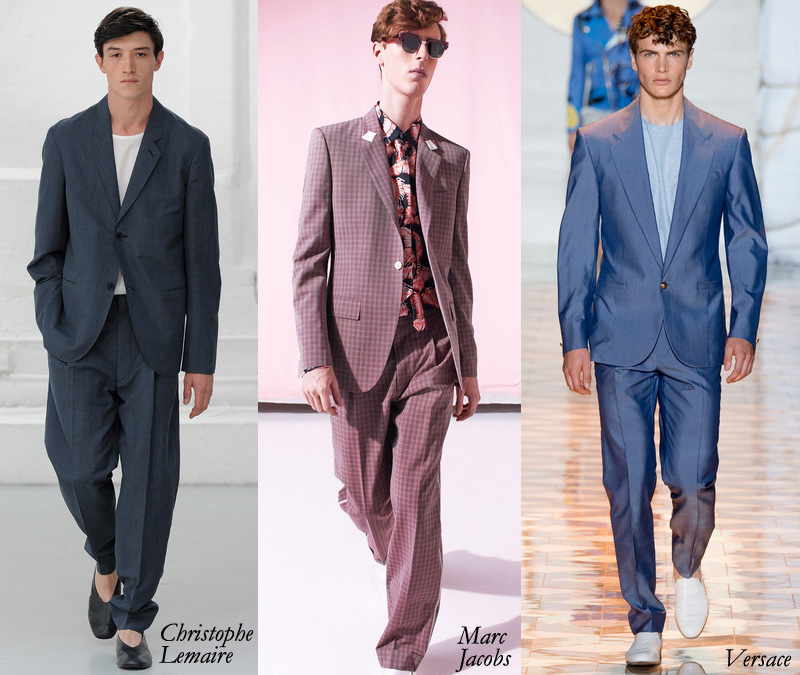 Loose and relaxed seems like the "look" this season, especially when it comes to suits. The latest from Christophe Lemaire, Marc Jacobs, and Versace gave the body a bit more room to breathe than the popular skinny suits.