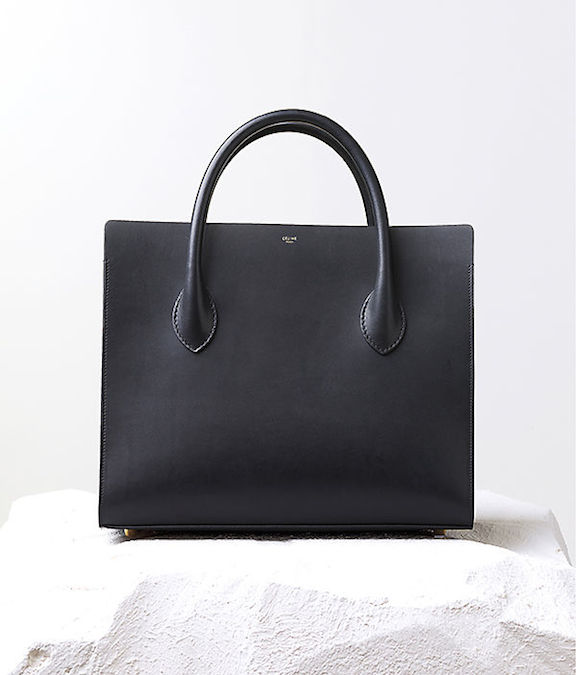 Phoebe Philo knows how to make a beautiful bag and then some – there is no doubt about that. But when it comes to the pragmatic side of bags, her prowess just does not come close. "What could possibly be wrong with the simplistic Boxy bag?" you ask? Yes, this gorgeous minimalist Céline tote is perfection to the eyes in person. A modern take on the classic, clean top handle, it comes in thick, slick, buttery, hearty calfskin. When I see it, it's the leather my gaze is really relishing; I look inside, and it's lined with the same level of decadent luxury.
Then I go and pick it up, and I assume it has got to be stuffed with marbles because this thing weighs 100 lbs. Okay, realistically, it probably comes in at seven pounds, but trust, it is HEAVY when totally empty.
For me, when a bag is this heavy, it doesn't matter how beautiful it is; I'm not going to consider it. All Céline totes are on the hefty side and I appreciate some physical substance. But this is ridiculously weighty, rendering it completely useless – unless you have a serious bicep-bulking regimen planned for this fall. Available at Céline for $2,600.