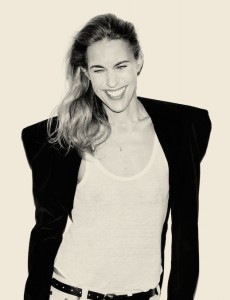 The Gentlewoman interviews Isabel Marant, fashion designer extraordinaire with a palpably laid back persona.
The Man Repeller on why it's okay not to wear daisy duke-length shorts this summer.
One Vanity Fair writer takes on the ultimate challenge: Live like Blake Lively. Or at least, how her new website tells us we should.
The New York Times sits down with Michael Kors and restauranteur Danny Meyer to discuss their budding empires.
Weighed down by the daunting task of packing a whole long weekend's worth of outfits into a single carry-on? The Zoe Report shows you how it's done.
Photo Credit: The Gentlewoman