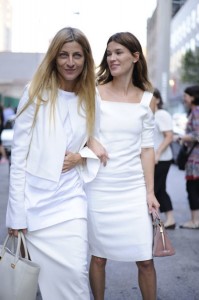 In hindsight, the biggest 2014 NYFW trends. On Fashionista.
According to Vogue, London is kicking off their fashion week with a center-part craze.
The new Apple Watch may be useful, but is it stylish enough to steal market share of more traditional options? On NYTimes.
Rick Owens brings the party to London Fashion Week in celebration of 20 years. On Style.com.
Actress Rashida Jones takes on Man Repeller's Chatroom.
Photo Credit: Fashionista