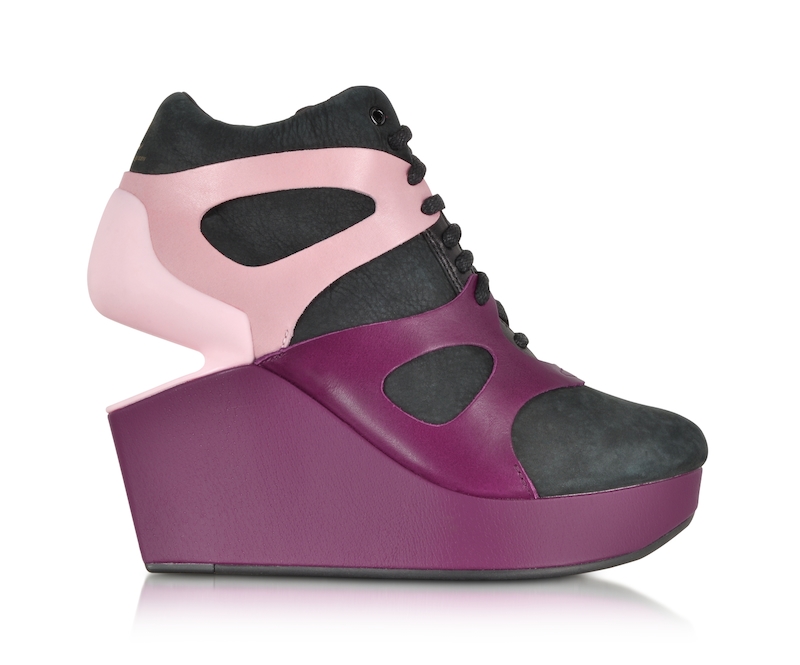 This Puma collaboration is crazy – as in, crazy good. When you think of the darkly romantic designs of McQueen, sneakers are certainly not the first pieces that come to mind, but with the runway sneaker boom in full swing, it's not altogether surprising. And since this isn't typical territory for the house of McQueen, it feels apt that the collection was inspired by another Brit's expedition into the unfamiliar – explorer Robert Falcon Scott's 1910 journey to the South Pole. His footwear was probably a bit more sensible, though, because truth be told, these hybrid sneakers don't really fall into any one category. They're not totally fashion-y, and at the same time, are too fashion-y for the gym.
While I'm not entirely sure what to do with them, you know street style stars already have at least one pair coming in the mail. Think of the sneakers as comfy fall booties and wear them with jeans or even a dress (just nothing too frou-frou). Though there's a nice mix of high-tops and low-tops constructed out of cages of leather and mesh, the most intriguing is, of course, the Leap Purple Potion. It's as if a regular pair of sneakers was tucked into mules! The effect is fun, so have fun with it; dare to pair with the most unexpected pieces. That's what Alexander would do.
Now through the 21st, get 20% off with the code VIPSHOES. McQ Alexander McQueen sneakers available on Forzieri
from $315 – $488.