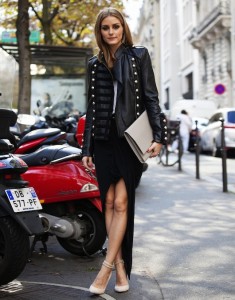 My fashion inspiration of the day is, unsurprisingly, Olivia Palermo.
Fashion Times presents its top picks from the extravagant Neiman Marcus Holiday Catalog.
ELLE scores an interview with the elusive Giorgio Armani— you don't want to miss his invaluable style advice!
Celebrities rock this year's trendiest fall jackets. On Who What Wear.
Erika Bearman— aka @oscarprgirl— allows The Coveteur unfiltered access into her beauty cabinet.
Photo Credit: Olivia Palermo