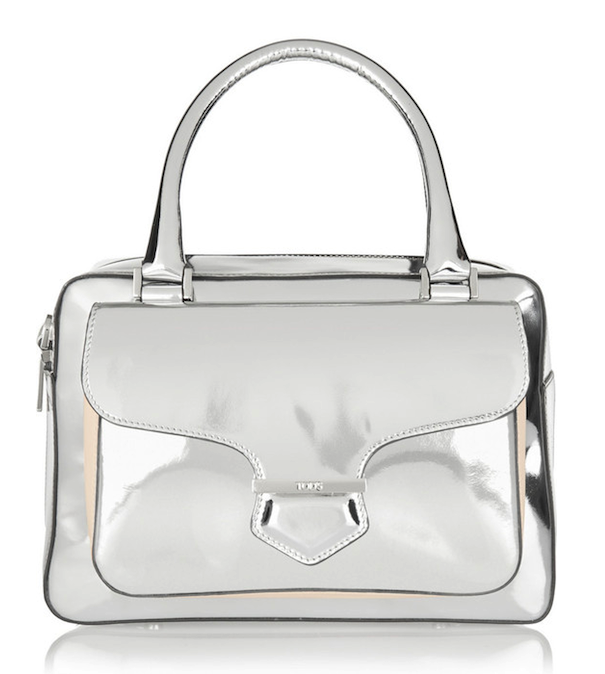 The military bag may be a trend recently set by Marc Jacobs with his Spring '15 show and his army of women in uniform, but you can get in on the upcoming trend right now. As it turns out, Tod's is one step ahead with their Military tote, at once chunky sleek, functional and full of whimsy.
Metallic silver with mirror-reflective shine is nothing brand-new, but this isn't straight heavy metal. The juxtaposition created with the help of creamy nude, by way of the zipper and front-pocket's side panels, feels very mint indeed. While you might say this is a lot of structure for a single tote, it actually has just the right amount of heft. The structure doesn't feel overwhelming, due to the bag's perfectly proportioned size. Tod's has successfully infused a burst of energy into a classic style, and the result is a real sense of freshness. On NET-A-PORTER
for $1,393.
Pair with: Matte merlot leather is sure to stun against metallic silver, and these Givenchy Pant wedge boots are at once tender and tough. On My Theresa
for $2,075.