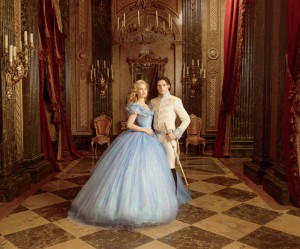 Vogue has all the details on the costumes for Disney's new Cinderella movie. Hint: They're designed by an Oscar winner!
Four women are suing Sephora on the basis of racial discrimination. On Fashionista.
Prep your skin for winter, and feel crafty about it! On Into the Gloss.
With a seven figure contract, Rihanna is set to collaborate with Puma on a new shoe line. On NY Daily News.
Leopard is the new black, at least according to Rag & Bone. On Lyst.
Photo Credit: Disney Studios