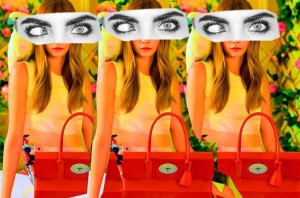 Cara and Karl are proof that there's no such thing as overexposure in the fashion industry. On Style.com.
Opening Ceremony veteran and Nordstrom's new director of creative projects, Olivia Kim, chats with Fashionista about her unique career path.
Breaking fashion news from 1996: Before Kim Kardashian broke the Internet, there was Jennifer Aniston. On Vanity Fair.
The Cut highlights some of the season's best bridal gowns.
Designers Darlene and Lizzy Okpo share their beauty tips– including some special "African medicine"– with Into the Gloss.
Photo Credit: Marites Algones