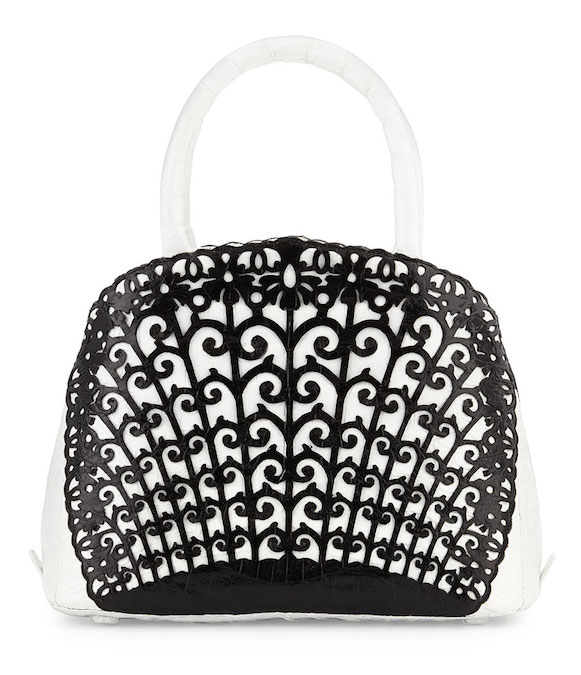 This latest Nancy Gonzalez satchel is a unique treasure to behold. The intricate lace pattern that lies over both sides, reminiscent of a Victorian wrought-iron fence, has a cool retro vibe. The stark combination of jet black and pure white crocodile is ideal for this elegant, partially elaborate style, and the tiny, miniaturized size is precisely perfect. Open up the satchel to reveal great attention to detail: two main compartments divided by a zipper pocket, along with two other organizational pockets.
There are certain bags that make any day feel instantly special, and while this exotic and uncommon bag certainly isn't just for any day, it's a brilliant piece to keep on reserve when you need a dressed-up boost…or have a fancy lunch to attend…or you're going shopping with your girlfriends…Actually, I can think of a hundred occasions for this satchel. Available for pre-order at Bergdorf Goodman
for $3,700 (expect shipping by December 19th).
Pair with: Offset the sharp shades of Nancy's satchel with a pair of pretty pink pants. Marc Jacobs' tailored wool and mohair trousers are relaxed enough to give a wink to fashion's girliest color. On My Theresa
for $931.