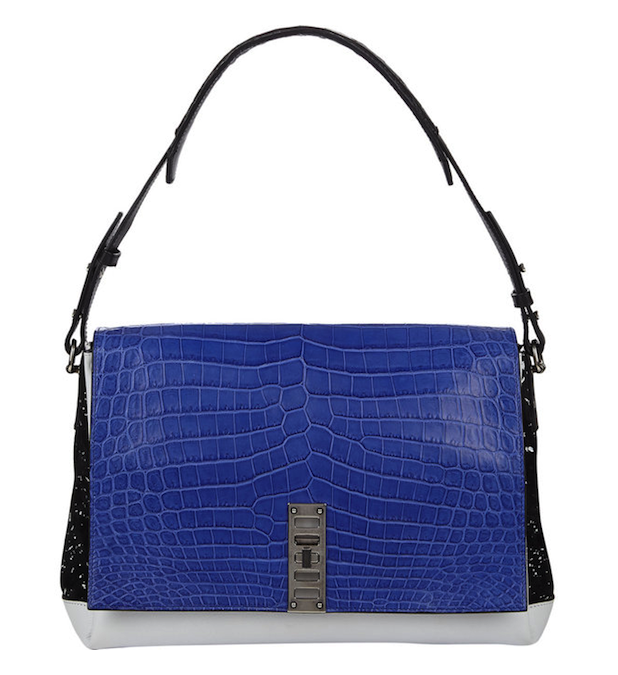 Proenza Schouler just took their quintessential PS style to striking new heights. Not just striking but highly luxe (as proven by the price tag). This exhibits a brilliant use of fresh print and exotic skin on an already great bag.
You would think a bold crocodile flap is all you need to bring in that element of extreme desirability, but this is Jack and Lazaro we're talking about here. These guys love to push boundaries, while managing to never go off-the-wall crazy, so it's only natural for them to add more eye candy to the mix. Not only have they created a colorblocked motif – in croc, no less – they've treated the gussets to a panel of splatter-print suede. The result is an abundance of energetic details on a bag that's ultimately balanced and neutral (yes, blue is a neutral, and it works with everything). Proenza Schouler PS Elliot exclusively at Barneys New York
for $6,975.
Pair with: If you're going to invest in a decadent shearling jacket, go all out with J. Mendel's gorgeous blend of winter-white shearling and ribbed black leather. On NET-A-PORTER
for $9,500.