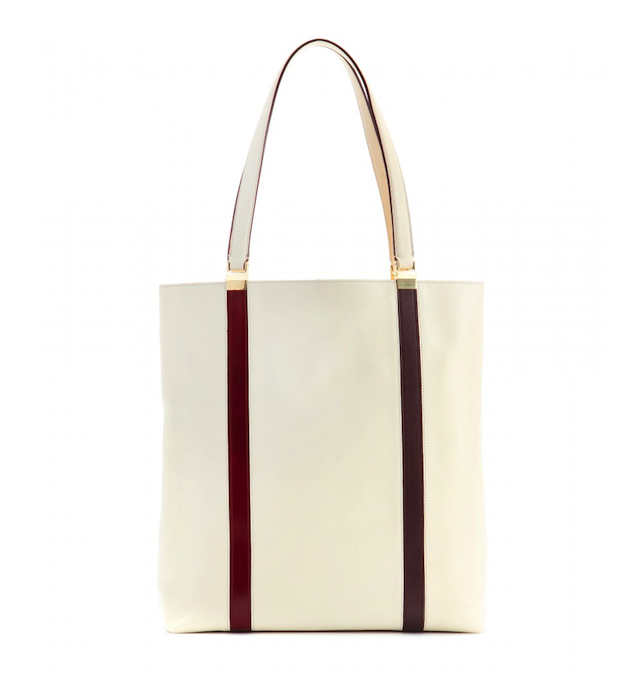 Here's yet another easy tote for the holidays, this one much subtler than those of the more bedazzled variety. After somewhat of a hiatus, Tod's, a brand that's one of my longtime loves, is coming back on my radar. Maybe it's thanks to former Gucci designer Alessandra Facchinetti's generally streamlined aesthetic (she took the helm in February 2013). Whatever the reason behind it, these days, they are doing what they do best: making bags that are functional, easy, and unfussy.
A north-south shopper in creamy off-white is as pure and classic as it gets, while a pair of racing-inspired stripes in rich burgundy, linked with pale gold hardware, inject a just-right touch of festive color. And while the detailing feels undeniably festive this time of year, it's not at all obvious. You can easily wear this bag year-round – and you will. Tod's leather shopper on My Theresa
for $1,079.
Pair with: The robe coat is one of this season's staples, and Max Mara's soft Ciro coat in cobalt is the injection of energy your wardrobe desires. On MATCHESFASHION.com
for $1,553.