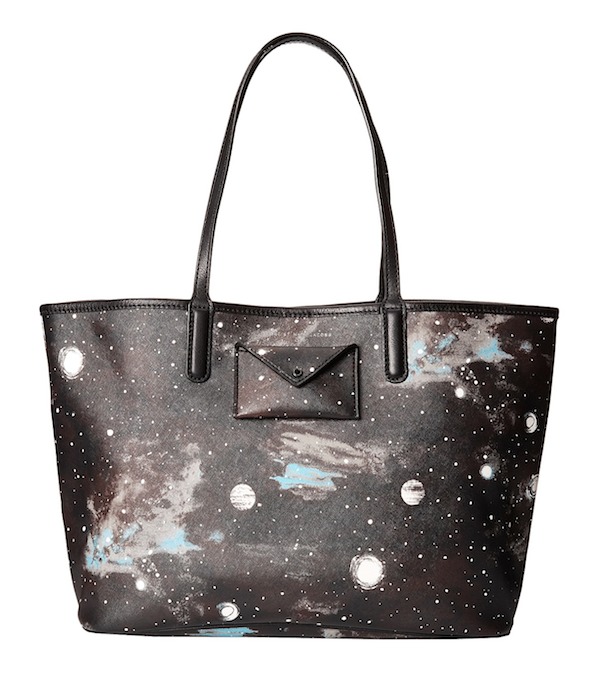 If there is one topic that fascinates me more than bags and fashion, it's cosmology. Based on the Greek word for "world," it's the study of the beginning (and end) of the universe, and it intrigues me to no end. So when you add two of my favorite things together, you've got something that really has my attention! This tote is basically my dream collaboration between Stephen Hawking and Marc Jacobs, minus the actual involvement of Mr. Hawking, of course.
The stargazing print is perfectly abstract in form, which matches the intergalactic concept. Such a motif is the perfect contradiction for a tote that is otherwise all too functional and literal in shape and style. Sure, the cute pocket punctuates the bag and differentiates the simple shape a bit, but the pocket is something of a small bonus. Clearly, it's the pattern that makes this bag so special. And I'm all about this print! Marc by Marc Jacobs Tote 48 Stargazer-Print Tote on MATCHESFASHION.com
for $278.
Pair with: Keep the astronomical theme going by complementing your tote with Givenchy's chunky leather cuff bracelet, topped with gold metal stars. On NET-A-PORTER
for $530.